Retail Week's white paper, in partnership with Clipper, explores how retailers' existing returns handling capabilities are under mounting pressure as the popularity of ecommerce grows.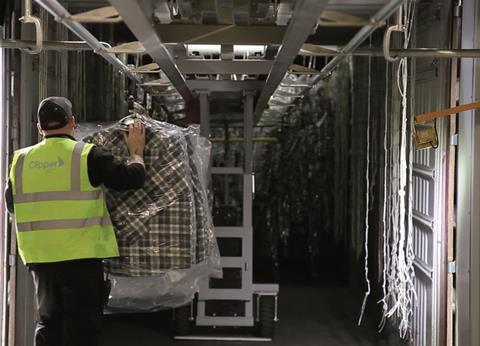 There are many battlegrounds in today's multichannel world, but returns management is one of the latest to emerge in the fight for customers' spend and loyalty. No longer the forgotten part of the retail journey, retailers are increasingly looking at how to improve their returns process and use it to rise above the competition.
Returns have always been an inevitable part and parcel of a retailer's operations. While they have always posed operational headaches, in the multichannel
landscape, returns management has become increasingly complex as well.
Today, unsuitable, faulty or undesired items are not always returned to the store they were bought in for a face-to-face refund, and long gone are the days of catalogue shopping with 28-day returns options.
Returns are, unfortunately for retailers, big business. According to the IMRG report Are returns the biggest threat to commerce?, industry analysts have predicted online return rates of anywhere between 25% and 50%.
But many retailers are yet to appreciate the true impact returns have on their business and the benefits they can reap by optimising the returns process - an optimisation that goes beyond mere reverse logistics. It encompasses an end-to-end business process and can have a very real impact on net margins.

Putting the right systems and processes in place to improve efficiency is no small task and can involve significant financial investment.
But the retailers that make that commitment are finding they not only reap financial rewards, but also provide an expected level of customer service that is vital in keeping ahead of the competition.
Download The Future of Returns white paper
This white paper, presented by Retail Week and Clipper, reveals which retailers are leading the way in returns management and includes detailed case studies of how they're tackling returns to take cost, complexity and risk our of their supply chain.

To find out how you can gain visibility of returns in the cycle and anticipate customer expectations now and in the future, download the whitepaper here.