EBay UK's plan to transform itself from auction site to retail channel is gaining momentum with ex-Sainsbury's online boss Tanya Lawler now at the helm.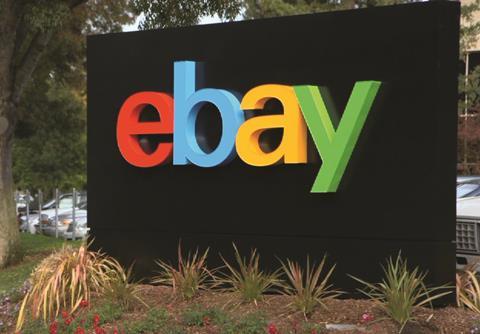 Ask anyone to name three websites that have changed the way people behave over the past decade, and it's likely eBay will be in there. Alongside Amazon and Facebook, the site has helped to revolutionise the way people interact and shop, both online and off.
EBay decided early on to work in partnership with retailers, rather than - as in Amazon's case - in competition with them. While to its diverse array of consumers it might look and feel like a retailer, its ambition is to become a retail channel in its own right.
It's a unique proposition, and one that has resulted in some unique ideas. EBay has taken the lead on many aspects of digital retail, and its latest developments in the UK will bring deeper collaboration with its retail partners.
It has powered forward with mobile shopping, launching a range of advanced apps and opening pop-up stores in London and New York where it allowed shoppers to purchase goods by scanning them with their mobile phones.
Next, there are plans in the UK for a click-and-collect service, which will be launched in collaboration with retailers.
Vice-president of UK trading at eBay Tanya Lawler says it is also looking at developing eBay-specific product lines with some retailers.
"The things we're working on are absolutely fascinating," she says. "It's a huge opportunity for eBay to go to the next level in terms of its potential."
Lawler started at eBay in October and has spent the past few months getting her feet under the table. Seven months into her tenure, she has a clear idea of where the business is heading.
New selling opportunities
Click-and-collect will give eBay a valuable link with the physical world of retail, something online retailers have been increasingly keen to forge.
The service will enable shoppers to buy products from a particular retailer on eBay and pick them up from one of the retailer's stores - the same way they would pick up an order they'd made through the retailer's own website.
Lawler says: "If a merchant can offer click-and-collect today it makes sense for us to offer that as a delivery option, too. If they offer it to core customers, why not to eBay customers?"
It hasn't been decided yet when the service will be launched, or via which retailers, but the benefits for eBay and its merchants seem clear.
"Customers still like shops and it brings back some of the humanity to the digital experience that perhaps wasn't there before," Lawler says. "It's great for retailers, because it brings in footfall.
"It's a natural extension for eBay. It was trialled last year and we're looking at our plans going forward."
Lawler adds eBay's collaborative bent is likely to go further. There are plans for dedicated eBay ranges with some retailers. "It's very early days," Lawler says. "It will be interesting to see how that works out. It creates opportunities for retailers to think differently about how they can sell through eBay."
Lawler says separate eBay product lines might work because the site's broad audience means a retailer can sell things on eBay that it might struggle to sell on its own site.
"If a customer goes to a retailer's site, there's a behaviour that's aligned to that retailer as a brand. Our customers are very diverse so we can tap into those in ways they wouldn't see themselves," she says. "What we see a lot is that through the eBay platform retailers can sell products they wouldn't have been able to sell themselves."
Engaging the customer
These new projects demonstrate how eBay's business model has evolved into a hybrid. In one sense, it's a retail partner - it doesn't sell inventory of its own, and provides a service to retailers that enables them to sell more. As Lawler says: "We don't stock inventory and we have no intention to. One of our core principles is we don't compete with retailers."
But in another sense, its strategy is retail-focused. "Our customers are both buyers and sellers, so it's a unique mindset to have. It's a very customer-focused business. Culturally, eBay is very similar to a lot of other retailers
I have worked for in the way it thinks and operates," says Lawler, who was formerly director of online at Sainsbury's and group commercial director at Argos. "The retail mindset is not hard to keep - you just have to put the customer first."
This can be seen in the way the business develops its strategy. While it's not a traditional retailer, it must employ the same methods and tactics to entice and sell to shoppers. Whether that is producing engaging marketing content, developing mobile apps or working on convenient delivery options, eBay's ideas are relevant to many retailers.
EBay is also helping to drive the agenda. Alongside Amazon, it has been at the forefront of the online step change over the past decade, pushing the envelope and changing the landscape with new thinking.
Lawler says maintaining that innovative culture will be crucial for eBay's future success. "We want to drive disruptive innovation and ask what's the next big thing. We have to change the game, and thinking differently about things is what we love to do."
It helps, she says, that innovation is part of eBay's make-up. As with other leading online companies, it was founded on fresh ideas and this helps it stay abreast of today's developments. "Our unique heritage as a technology company enables us to innovate quickly. For many retailers that's a challenge - the ability to move at pace, particularly with technology. It's a challenge for everybody, but it's part of our DNA," she says.
Personalised shopping
This spirit will be focused over the coming weeks and months on data and mobile technology - eBay has plans
for both.
Over the next few weeks it will roll out personalised home pages, with curated products and content shown on the mobile site. The service will use data on shoppers' preferences - such as the categories they shop in most often and the type of content read - to make suggestions for products, content and offers on a customer's home page.
Lawler says: "My aspiration would be for us to be changing and providing these offers in very high frequency, so that every time you come back you see something that's relevant to you."
The aim is to replicate the 'snacking' behaviour seen on sites such as Facebook, where users clock in several times a day for short periods to catch up on what's new. The service is aimed mostly at mobile users, which are growing fast at eBay - it expects $20bn (£13.27bn) of global sales to be transacted through mobile this year.
"One of the things we're interested in is snacking behaviour. It's a great way to engage customers," Lawler says.
The idea, she hopes, will be to draw customers in and encourage them to spend more time on the site, with the logic that more visits equates to more purchases. Lawler observes Net-a-Porter does this well at the moment, and says: "I snack a lot on it during the day. I'm always going back to look at what's new if I've got five minutes to spare."
The evolution of a brand
It's a big effort to realign a brand, and eBay has worked hard over the past five years to change its image. While it started off as a vast repository of the weird and wonderful - the auction site sells everything from rare comics to gilded bird cages to yachts - it wants to reposition itself as a full-price shopping destination, and a bona fide place for retail brands to sell their wares.
"Sometimes people are still surprised that we are the type of business we are," says Lawler. "EBay itself is evolving in people's minds."
She says there are 100 retailers on eBay in the UK, and 70% of the products on eBay are sold at a fixed price.
"We're evolving the business from five or six years ago," she says. "Then it was perceived as an auction house, selling a lot of interesting, hard to find inventory. We're now moving to fixed price and we have broader ranges
and categories."
This means work on eBay's brand has been needed, and is ongoing.
It's easy to think of eBay as a retail partner - a technology company with some clever ideas. But that doesn't
do justice to its skill as a retail site. Housing brands including House of Fraser, Argos and Superdry, it's just as much an online department store as it is a web platform, and its retail tactics have pushed the boundaries. Other retailers look likely to benefit through partnerships.
Ebay facts and figures
EBay was founded in California in 1995 by the Iranian-American programmer Pierre Omidyar.
It launched in the UK in 1999.
EBay bought online payment processor PayPal in 2002.
It now has a presence in 37 countries.
In the first quarter of 2013, eBay had 116 million active users worldwide.
In 2011, the total value of goods sold on eBay was $68.6bn (£45.52bn)
EBay Inc reported that revenue for the fourth quarter 2012, ending December 31, increased 18% to $4bn (£2.65bn), compared with the same period in 2011.
Mobile retail at ebay
Last year eBay made $13bn (£8.63bn) of sales through mobile devices - $20bn (£13.27bn) is predicted this year.
Its mobile apps have been downloaded 160 million times worldwide.
Its most recent service launch was image recognition functionality in its mobile fashion app.
A pair of shoes sells every 15 seconds, a handbag every 30 seconds and a tablet every minute on eBay's UK mobile app and site.
Its next roll-out will involve curated content, with personal data being used to constantly update the offers, content and products being shown to each shopper on their mobile app.
One in three eBay transactions is generated by mobile.
Analysis: The 7 biggest multichannel stories of 2013
1

2

3

4

5

6

7

Currently reading

Analysis: EBay - from auction site to retail channel

8