Etail giant makes physical debut with lockers in London shopping centre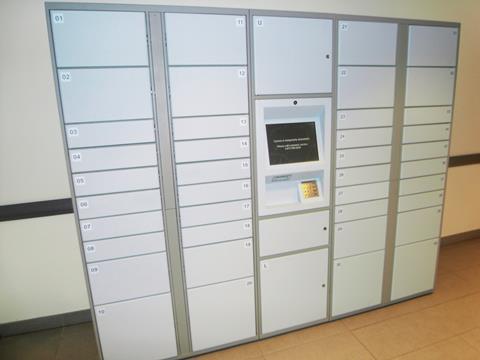 Amazon is to make its physical debut in the UK with a raft of deals to locate lockers for the collection of online orders in shopping centres and transport hubs.
The etail giant has reached agreements with top shopping centre owner Land Securities to install the lockers in a series of its properties in the London area, including One New Change in the City (pictured).
The launch of the lockers is the latest sign of the growing convergence of the online and physical retail worlds.
Amazon has resisted opening bricks-and-mortar stores for the fulfilment of orders, but delivery remains the biggest challenge facing online retailers and the lockers provide an alternative to customers having to wait at home for deliveries.
The launch of the locker service in the UK follows a similar service in the US, where Amazon has placed the lockers in 7-Eleven stores. It is expected the UK lockers could be live as early as next week.
As well as One New Change, it is understood that they are being put into other properties including suburban shopping centres such as Wandsworth, Lewisham and Finchley Road.
Other deals with various different property owners are believed to be in the pipeline and lockers are expected to be rolled out beyond London if proven successful.
The initiative will enable office workers in the capital to collect their orders on the way home from work or in their lunch hour. Customers who select the delivery option will be sent a personal code which will enable them to open the locker and retrieve their product.
The lockers are located in secondary space in One New Change in a corridor leading to the public toilets, and while low-profile they are expected to drive footfall.
As in the US, the lockers come in different sizes for different sized packages. With Amazon offering an ever-broader range of product categories, the need for alternative delivery options has become important.
Retailers are having to come up with ever more inventive ways to deliver internet orders.
Last month Retail Week revealed that House of Fraser is to open a 1,500 sq ft store at Hammerson's Union Square shopping centre in Aberdeen solely for the collection of online orders.
Land Securities declined to comment, while no one at Amazon was available for comment.