Amazon is reportedly opening its first store in New York down the road from Macy's, raising questions about what this means for the wider retail market.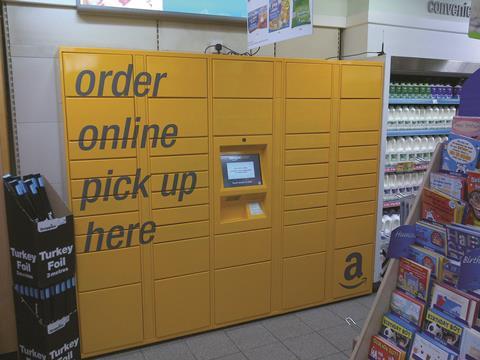 Why is Amazon launching its first physical store?
It is understood the store is designed primarily as a place for customers to pick up orders they have made online, but will also offer a return service and act as a warehouse offering a same-day delivery service in New York.
Fitch EMEA head of strategy Aaron Shields believes Amazon has decided to try out a physical store because of the advantages it offers around "immediacy and tactility", with an emphasis on the immediacy. Shields argues there is a "huge conversion gap" created when a customer makes a purchase decision but cannot have the product delivered at a convenient time.
The opening of a store also has marketing implications. IHS analyst Ian Fogg suggests it "could be about Amazon trying to establish a brand that is more visible" in the same way EE has done the same by opening its Apple-like stores.
However, others have been more dismissive. Professor Vince Mitchell from Cass Business School says: "One physical store makes little sense for Amazon, other than as a marketing gimmick. But this is one expensive strategy. If Amazon was truly thinking about getting into bricks, testing the water with one store is an unusually timid way for a best-of-class retailer to act."
What will an Amazon store look like?
Amazon has always taken a highly functional approach to its website and Shields predicts this will carry through to the store. "Amazon is always trying to keep the perception of value," says Shields. "Amazon stores will probably be accessible and take more cues from Argos than Apple."
Amazon product displays in physical retail environments - there have been pop-ups in the past - have traditionally been focused on accessibility. "They are trying very hard not to be premium and have that OCD-like Apple quality," says Shields.
What does it tell us about the retail landscape?
Effectively integrating online and physical sales is the holy grail of retail and despite online's rapid growth the bricks-and-mortar market still dominates. Figures from eMarketer predict the UK's total retail sales will reach £350bn this year and £52bn, or 13%, of those sales will come from ecommerce. As boundaries continue to blur with multichannel, retailers are increasingly adapting their business models.
Fogg argues Tesco is an example of a retailer moving in the other direction by going from bricks to an increasingly digital model with its Tesco Mobile, Hudl and Blinkbox offerings.
"While [Amazon's physical store] makes it clear that clicks have not yet replaced bricks, as we move to a more cashless, mobile landscape, creating these types of stores will become vital to give customers more choice when it comes to how they buy their items," says Fujitsu UK & Ireland managing director of retail and hospitality Rupal Karia.
Could the Amazon store be brought to the UK?
The UK is certainly on Amazon's mind. The Wall Street Journal observed that the decision to open a shop in New York was partly inspired by Argos's partnership with eBay.
The Argos and eBay tie-up, which allows eBay customers to pick up purchases in Argos stores, was unveiled in September 2013 and the trial proved a success. The two companies revealed in July that the scheme would be extended to 650 Argos stores.
It is understood Amazon will roll out bricks-and-mortar stores to other US cities if the New York trial proves fruitful.
A UK launch would be a natural extension because of the threat from the Argos and eBay tie-up, and because of Amazon's policy of focusing on product and services parity across its markets.
Amazon to trial first physical store in New York ahead of Christmas
1

2

Currently reading

Amazon is launching its first physical store: What do retailers need to know?