A group of MPs has accused rent-to-own (RTO) retailers such as BrightHouse of "cashing in" on people's struggles.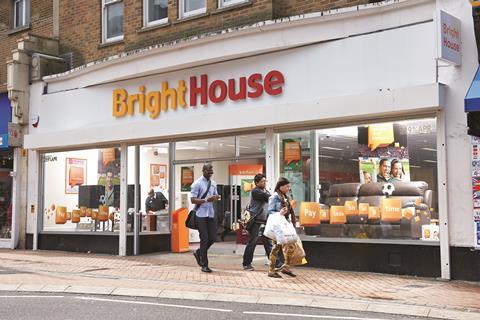 The all-party parliamentary group on debt and personal finance has written to the chief executive of the Financial Conduct Authority (FCA) Martin Wheatley urging the regulator to act urgently to protect customers.
Parliamentary group chair Yvonne Fovargue MP said: "Rent-to-own stores like BrightHouse charge inflated prices to some of the poorest people in the country.
"Customers are often obliged to take out additional warranties and insurance, as a result paying several times the true value of the goods. Many customers simply can't keep up and the goods are taken back to be sold again."
The report has made 20 recommendations to the FCA to introduce as a new blueprint for the sector.
The key proposals include 'health warnings' to ensure customers are aware of the total cost of RTO agreements and the risks of repossession; the banning of expensive warranties and insurances; an investigation into misselling of insurances; and the introduction of safeguards to prevent customers losing essential items they have made substantial payments towards.
Fovargue has accused RTO firms – the three biggest of which include BrightHouse, PerfectHome and Buy as you View and have a combined customer base of more than 350,000 households – of "cashing in on people's financial struggles for more than a decade".
The parliamentary group's inquiry, which included written and oral evidence from customers, consumer groups such as the Stepchange Debt Charity, the regulator and the businesses themselves, found one in five BrightHouse customers is falling more than a month behind with payments.
Some 22% of RTO customers in arrears have goods taken back or repossessed – one in 10 of all agreements.
BrightHouse chief executive Leo McKee said: "We have carefully read the APPG report and are disappointed, although not entirely surprised, by its tone and conclusions.
"We are proud to serve our customer base of lower income families. The service we provide gives them access to high-quality products for their homes at competitive prices. Our customers carefully manage their limited resources and appreciate the peace of mind they get from BrightHouse.
"BrightHouse is always willing to engage with those who have an interest in our business and we were open and transparent in our dealing with the APPG. It is disappointing that the report does not reflect the healthy discussion which took place.
"We, and others, presented evidence that showed that the rent-to-own sector is competitive, meets the needs of its customers, and offers a range of measures to help customers should they find themselves in difficulty.
"We are already working closely with our new regulator, the FCA, and are constantly exploring ways to make our offer to customers even more transparent and competitive."