Former MFI chief executive Gary Favell has been hired as the new boss of Bathstore after the big-ticket retailer was bought by investment firm Endless last month.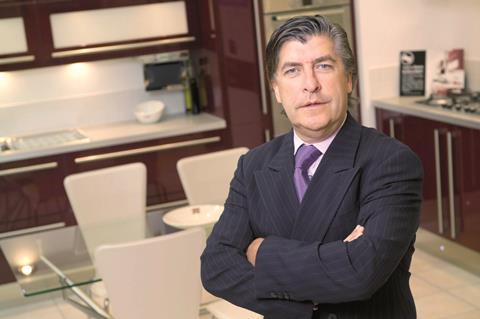 Favell has joined as acting chief executive to bring retail experience to the board and is expected to be appointed on a permanent basis.
Endless bought Bathstore from plumbing group Wolseley for £15m.
Endless managing partner Garry Wilson said Favell's experience in working in the bathrooms sector would benefit the retailer. Favell's CV includes stints at CP Hart Bathrooms as well as kitchen specialist Magnet.
"He's done an excellent job at Magnet and CP Hart Bathrooms," said Wilson.
Favell was attempting a turnaround of MFI when it hit the buffers in 2008. He then went on to lead Allied Carpets on an interim basis.
Wilson said: "He knows how to deal with tough situations."
He was confident that Bathstore could regain its sparkle through ecommerce and its trade offer.
"It hasn't been fulfilling its huge potential in recent years," said Wilson. "If you can get the overheads right there's good profit to be made. It's had a tough time but we're confident we can get it pointing in the right direction again."
In 2011 Bathstore recorded sales of £95m and EBITDA of £6.5m.
Favell said Bathstore's mix of 126 owned and 42 franchised stores, strong product development and good customer service stands it in good stead.
He said controlling cash would be key and identified online as an opportunity. "Ecommerce is a big business for Bathstore and will be bigger," he said.
"We've got to get a joined up multichannel strategy. It's important we develop the brand on the web."
He believes that the 168-store retailer has the potential to open more stores. "There are gaps in the map," he said.
Favell said: "I've learned a lot in the last four to five years about keeping everyone motivated and focused on the customer."