John Lewis Partnership boss Mayfield believes the living wage will have a limited impact on the retailer but warned it could affect the wider market.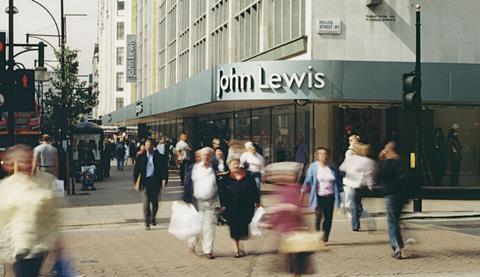 Sir Charlie Mayfield told Retail Week the living wage "will probably have an effect on pricing in some areas, productivity in some areas, and employment in some areas" across the retail market but added "it's too soon to say" to what extent.
He cautioned against knee-jerk reactions and declared that the living wage's impact on the John Lewis Partnership specifically would be "very modest indeed".
Mayfield said the John Lewis Partnership is "different in a number of ways" to its rivals, due to its broad range of pay structures and the fact its pay is based on performance.
This morning Next boss Lord Wolfson said the living wage would cost it £27m a year adding that the fashion retailer would increase prices by 1% to accommodate the cost.
However, Wolfson claimed the living wage affects "all employers equally" and as such should not impact Next's competitiveness.
Mayfield welcomed the debate and the "clear direction of travel" that the living wage has given retailers, and said the John Lewis Partnership will continue to focus on the quality of jobs it offers.
Trading performance
He was speaking as the retail group posted a fall in profits in its first half this morning.
Waitrose profits were broadly flat, but John Lewis earnings fell 16.3%.
Waitrose managing director Mark Price said he was "very pleased to grow sales on the top line in this market". Total sales were up 1.1% to £3.18bn.
Like-for-like sales were down 1.3% – the first fall in seven years, which Price attributed to deflation "as we invested in price in a really tough market".
But Price maintained: "We broadened our appeal and grew market share."
Price believes trading is "slowly improving" due to a better trend in terms of customer spend and confidence.
He said the grocer's operating profit margin of 4.5% is "considerably better" than rivals, but that Waitrose's intention is to "improve from where we are now, not to retrench".
John Lewis managing director Andy Street said that from a sales point of view the department store "had another good innings". Like-for-likes increased 3%.
The retailer controversially began charging £2 for click-and-collect orders under £30 in July. Street said so far it was "going to plan". He added there had been "very little customer reaction", and that some shoppers had chosen to pay the fee, while others had not, meaning the retailer suffered "some lost sales". "It's as we expected," said Street. "We definitely believe we've done the right thing."