Marks & Spencer boss Marc Bolland has insisted there are signs of improving performance in the crucial womenswear category as lines featured in its Leading Ladies campaign sold well.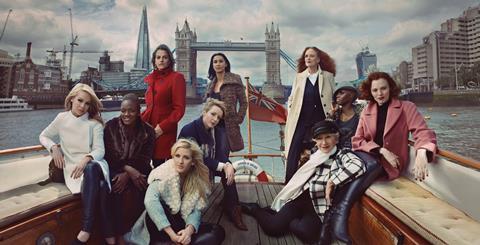 However he warned further progress would be "step by step".
Marks & Spencer reported a further fall in general merchandise like-for-likes when it posted interim results on Tuesday.
However Bolland was encouraged by shopper reaction to the autumn range which only went on sale towards the end of the reporting period and which was promoted in the Leading Ladies marketing campaign featuring Dame Helen Mirren.
"We have seen more full-price sales in womenswear," he maintained. Product highlighted in the Leading Ladies campaign proved popular. "80% of the lines were sold out in six weeks," Bolland said.
He said that was "important for self-confidence" as general merchandise boss John Dixon and style supremo Belinda Earl overhaul the fashion division.
However Bolland emphasised: "It's a step by step progression. I've said we're looking at a very gradual improvement."
General merchandise like-for-likes fell 1.5% in the first half, while food once again outperformed and was ahead 2.5%.
The retailer posted an 8.9% fall in underlying pre-tax profits to £262m on sales up 3.6% to £4.9bn.
Despite general merchandise remaining under pressure and the fall in profits, analysts welcomed indications of improvement and were relieved that full-year guidance was left unchanged.
N+1 Singer analyst Matthew McEachran said: "There is a precedent for fashionability or range driving a turnaround in the M&S performance, namely Autumn 05.
"Although competition, customer segmentation, and the economic backdrop are all very different now to then, investors should not underestimate the potential from these changes should they gain traction, particularly given the weak comparatives when the design/buying team were in turmoil/transition.
"With weather hindrances hopefully behind us, M&S should produce better results in half-two – but this will be needed to make the growth being forecast."