M&S aims to become a zero-waste business
At least half of food sales to come from healthier products
£25m to be raised for good causes
Marks & Spencer has updated its Plan A sustainability targets as it seeks to help people live "happier, healthier lives".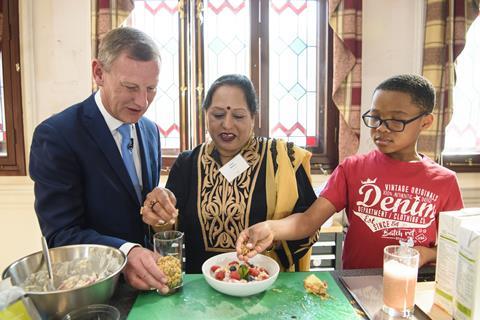 The retailer pledged to support 1,000 communities and benefit 10 million people through Plan A 2025, unveiled 10 years after the original pioneering initiative.
The updated plan, including turning M&S into a zero-waste business, has commitments such as making all packaging widely recyclable, raising £25m for charities fighting cancer, heart disease, mental health problems, loneliness and dementia, and generating at least half of food sales from healthier products.
As part of the push there will be a marketing campaign including a Plan A "store takeover" when every M&S window will feature a Plan A message. It is part of M&S' new 'Spend It Well' campaign.
'Drive true change'
M&S chief executive Steve Rowe said: "Plan A 2025 will help us build a sustainable future by helping our customers live healthier lives, supporting the communities they live in and we source from and looking after the planet we all share.
"We believe we can engage all of our 32 million customers, 85,000 colleagues and 200,000 shareholders in the plan that becomes a mass voice for sustainable change."
M&S director of Plan A Mike Barry said: "The first 10 years of Plan A have given us the confidence to embrace a sustainable future.
"Plan A 2025 will force us to address questions for which we don't have all the answers to yet, and collaborate with others to drive true change across consumer goods industries."