Marks & Spencer chief executive Steve Rowe has wasted no time making changes at the retailer since becoming chief executive in April.
Although a 'lifer' at the bellwether, he has shown that business as normal is not an option as he seeks to put M&S's flagship apparel arm back in style with shoppers.
He is bringing additional focus to that challenge by reallocating the responsibilities of executive directors and slimming down the operating committee that is responsible for the day-to-day running of M&S.
The overhaul means some members of the old M&S management board, including kidswear and home director Stephanie Chen and digital director David Walmsley, leave the retailer. Style supremo Belinda Earl will not be on the new operating committee, although she was on the old one.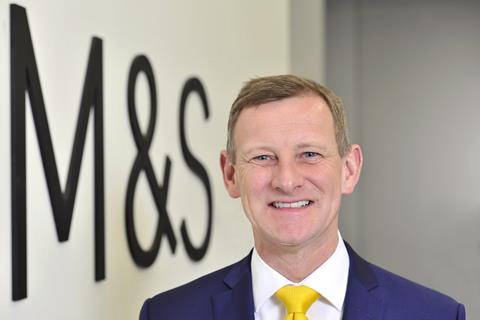 Rowe said as he unveiled the new structure: "On my first day as CEO, I committed to putting M&S customers at the heart of everything we do.
"These changes reflect this – a simpler management structure with a smaller, more focused team running M&S will lead to more efficient decision-making and move us closer to our customers.
"The new operating committee will be working together to improve M&S, starting with fixing our clothing and home offer for our customers, our employees and our shareholders."
The changes won support in the City. Haitong analyst Tony Shiret observed: "They are clearly the first visible steps of the reorganisation planned to host the as-yet-undisclosed new strategy planned by the new management team. They appear to give an indication of closer control over day-to-day management by the new CEO.
"The change – and previously announced consolidation of the support lying behind the clothing sub-brands – seems to indicate a less functionally driven approach, which should result in significant reductions in central support requirement."
So how do new responsibilities stack up, and who are the winners – and possible losers – from the restructuring?
Main board
Patrick Bousquet-Chavanne
The debonair Frenchman's status is enhanced. He joined M&S in 2012 as corporate director of strategy implementation and business development and was promoted to the board in 2013, succeeding Steve Sharp as marketing director. In 2014 he took on M&S's international business and last year played a key role in leading the launch of the Sparks rewards scheme. Following last week's changes, Bousquet-Chavanne as executive director of customer, marketing and M&S.com has new responsibilities for the Plan A programme and, notably, the etail operation.
Helen Weir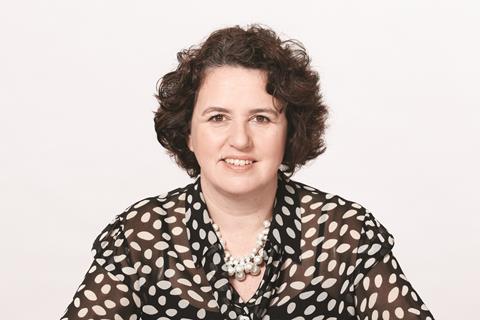 Finance boss Weir also takes on strategy implantation under the new structure. Weir is one of the most prominent women leaders in retail and joined M&S a year ago. She has previously held top finance jobs at B&Q-owner Kingfisher, Lloyds Banking Group and John Lewis Partnership. With a background at consultancy McKinsey, she brings keen intelligence and will be a key lieutenant of Rowe's from a strategic point of view as he drives through the changes at M&S.
Laura Wade-Gery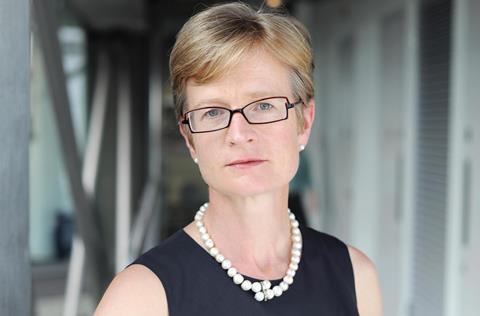 Could Wade-Gery end up being a loser in the restructure? M&S's multichannel director joined in 2011 and in 2014 assumed responsibility for the traditional retail business, which was deemed part of a multichannel whole. However, Bousquet-Chavanne is now in charge of M&S.com and retail director Sacha Berendji is on the operating committee. M&S said last week that it would update on Wade-Gery's responsibilities when she returns from maternity leave in September, implying that they will certainly change.
Operating committee
There are three notable winners from last week's changes.
Jo Jenkins
The star of M&S's womenswear, lingerie and beauty boss has been in the ascendant as she spearheads change. Clothing is now designed and bought by product type, rather than by brand, as M&S aims to take a 'holistic' approach to how it runs things and reflect the reality of how customers shop. She has also overseen the early launch in stores of a selection of the autumn range, bringing more newness outside the traditional 'big drop' periods.
Andy Adcock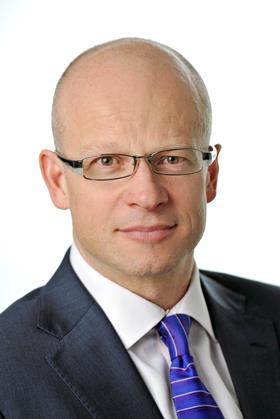 The former Asda man was appointed to his role as M&S's food trading director after Rowe moved to run general merchandise last year. He has kept up momentum at the food division, which outperformed while fashion sales suffered.
Paul Friston
Friston has clearly been identified as one of M&S's top managers. He was former boss Marc Bolland's executive assistant and was interim chief finance officer between July 2014 and April 2015. He is now international director and will report to Rowe, who has taken over that responsibility as Bousquet-Chavanne's job changed.
The other members of the operating committee are retail director Sacha Berendji, interim human resources director Simmone Haywood, communications and investor relations chief Dominic Fry and group secretary Amanda Mellor.
Other senior management winners
Scott Fyfe takes on kidswear as well as his existing menswear directorship. Michael Kerr, formerly general merchandise space director, becomes homeware director. Digital development director Marcus East has been named interim M&S.com director and will lead the day-to-day running of the website.
Now all eyes will be on M&S to see if the changes made can win over clothes shoppers.