How do you carve out an international online roadmap as an up-and-coming brand? RWRC's report reveals five key factors that helped grooming brand Mo Bro's become a multimillion-pound exporter – and how others can drive overseas growth
UK retailers have been powering up their cross-border ecommerce strategies to help weather the current climate and reach consumers in new markets.
As a result, the ecommerce landscape has become more competitive – particularly for emerging retailers – but there are ways where newer businesses can make gains, as explored in RWRC's report Unlocking global growth – part two.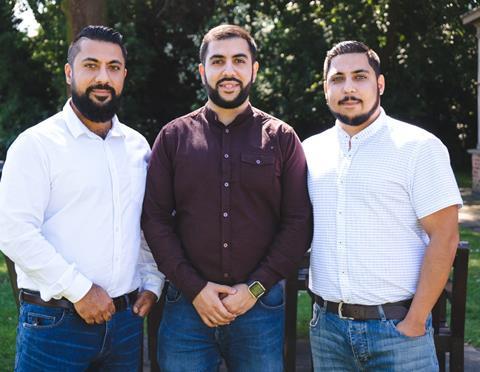 Published in association with Department for International Trade (DIT), the report profiles Mo Bro's – the UK beard care and grooming products retailer that has snowballed from a concept in 2014 to a multimillion-pound revenue brand trading in 78 countries.
Despite the recent turbulent economic conditions, chief executive and co-founder Keval Dattani says the business has achieved a 500% increase in online sales since the start of UK lockdown in March and reported a "massive uplift globally".
"The increase in web traffic we've had from outside the UK has gone up 20% since lockdown," he says. "Where we lost out on offline retail through airline sales and distribution on the UK high street, we've recovered these in online sales."
So how exactly has Mo Bro's shaped its cross-border ecommerce strategy to where it is today and how can other emerging brands fuel their online overseas growth? Here are the five factors Dattani credits to its cross-border growth:
1. Keeping overheads low via marketplaces
According to Dattani, the logistics and infrastructure for cross-border ecommerce are far more accessible than many believe and overheads do not need to become high.
Its strategy incorporates direct sales through Mo Bro's website and sales through several third-party platforms. While the business "is strongest direct", Dattani says sales have been solid on marketplaces, especially during the coronavirus crisis.
"What we've found in the past few months across every marketplace we use, including Amazon and eBay, is a sales uplift. Fruugo is another international marketplace, launched more recently, where we've seen a real surge in demand; it's purely down to Covid-19 that we have had this rise."
"It's all well and good going with your gut feeling but when you're able to get data and information from your local trade adviser that backs up your gut feeling, it just makes sense"

Keval Dattani, Mo Bro's
2. Collaborating with suppliers
For Mo Bro's, the pandemic has highlighted how paramount supplier relationships are as sourcing during Covid-19 has raised new challenges for the business.
"Some of our manufacturers stopped trading due to the coronavirus and when they resumed trading they had a backlog of work, which meant some of our orders were put on hold," says Dattani.
While the brand has faced challenges across the supply chain, the pandemic has opened doors to new cross-border supplier partnerships.
"The US has always been a market that we've been looking to expand into and demand we've seen from there during the pandemic has highlighted that, as soon as we're ready, we can start distributing locally. We're now speaking to a distributor in Las Vegas so we can be on the ground there as this will help us overcome the issue of the time it takes to deliver to the States," he adds.
3. Partnering for export expertise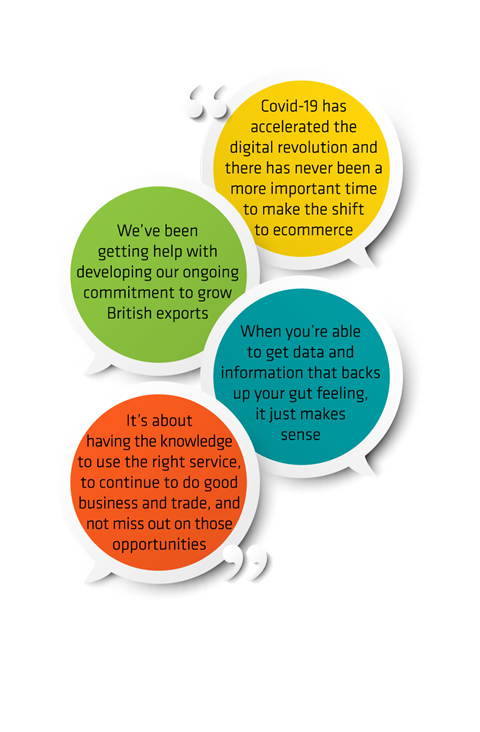 Mo Bro's has been working closely with DIT, a government department that assists companies with building their export strategies.
The support offered includes helping retailers develop their cross-border ecommerce strategies, free expert advice through its network of ecommerce advisers and providing access to a unique marketplace finder tool.
4. Making data-driven decisions
Using data provided by DIT, Mo Bro's was able to gain an understanding of overseas consumers and research different markets before deciding to roll out in the US, India, Germany and France.
Dattani says: "It's all well and good going with your gut feeling [to launch in a new market] but when you're able to get data and information from your local trade adviser that backs up your gut feeling, it just makes sense."
5. Taking a trial-and-error approach
The process of expanding internationally taught Mo Bro's to walk before it runs. "We did too many territories too quickly," Dattani says. "Now we're cutting down; we're doing fewer territories, but we're doing them well and then moving on."
This learning opportunity also extends to the pandemic. "We've seen this crisis as the time to reinvent; to look at new strategies, new routes to market and to implement new processes.
"The extra revenue we've generated during lockdown has enabled us to reinvest. We're going to be branching into more hair and skin care products so we can pivot into men's grooming as a whole," he says.
Dattani also believes the pandemic has sparked increased engagement for direct-to-consumer businesses and this is an opportunity retailers can leverage.
He says: "Adapting post-Covid-19, we think there's never been a better time to sell online and you've also got the shift to customer convenience being the priority. We've been very transactional as a business in the past but we want to grow our customer lifetime value and we're going to launch an online subscription box to build out that relationship with the customer."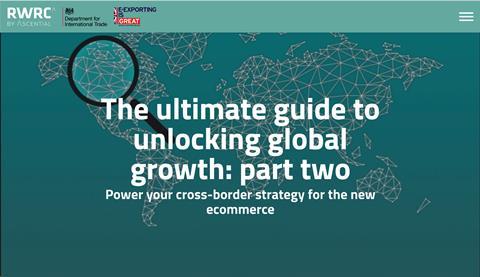 Want to be like Mo Bro's and build a successful global ecommerce strategy?
Download your free copy of the report today to gain insight into how retailers are investing in and strengthening their cross-border online presence.
You'll also uncover:
The scale of the UK export opportunity in the new ecommerce landscape
How five well-known UK retailers are powering their global cross-border strategies for success including The Hut Group, Hotel Chocolat and more
Key considerations and risks to craft an international road map

The Department for International Trade is a United Kingdom government department responsible for striking and extending trade agreements between the United Kingdom and non-EU states, as well as for encouraging foreign investment and export trade.