As ecommerce becomes increasingly borderless, Retail Week's new guide merges data and first-hand retailer accounts to reveal how marketplaces are unlocking global growth
Retail Week and the Department for International Trade's (DIT) latest report suggests globally ambitious retailers without a presence on marketplaces simply won't be able to keep pace as these platforms gobble up market share.
Published today, The Ultimate Guide to Unlocking Global Growth: Part One, has fused industry data with retailer case studies and expert commentary to uncover how cross-border ecommerce via marketplaces has never been more important – or easier – for retailers.
Thanks to the proliferation and reach of international online marketplaces such as Amazon and eBay, just two among many global players, the typical pain points of exporting – such as compliance and fulfilment – can be overcome.
With Amazon chief executive and founder Jeff Bezos having proclaimed: "Marketplaces are eating the world", here are five reasons from the report for retailers to capitalise on the potential of marketplaces:
Winning consumers' wallets
Marketplaces accounted for 52% of all global online retail sales in 2018, with $1.86trn (£1.42trn) spent globally on the top 100 online marketplaces, according to research from trade magazine Digital Commerce 360.
But it's not just behemoths such as Amazon that are gaining traction.
Online fashion platform Asos achieved its highest ever visitor numbers in 2019, reports Statista, with 56 million desktop and mobile visits between the months of February and July 2019.
Standalone brands can't compete
Reflecting on industry data, the guide highlights that in July 2019, Amazon attracted combined global visitor traffic of almost 2.65 billion across desktop and mobile, up from 2.5 billion visits in May 2019.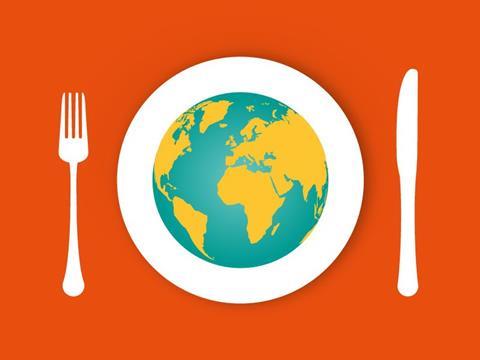 This is in stark comparison to global visitor traffic for standalone retailers, which average monthly visits of 500,000.
Hugh Fletcher, global head of consultancy and innovation at ecommerce agency Wunderman Thompson Commerce, is blunt about the longevity of standalone brands. Speaking to Retail Week in September 2019, Fletcher said: "When it comes to services and delivery times, retailers will never be able to compete with marketplaces."
Fletcher also noted that generating brand awareness online is becoming costlier for single brands due to spiralling customer acquisition costs. However, this doesn't mean marketplaces are a silver bullet.
Selling via marketplaces means retailers don't have full ownership and this spans everything from how a product is displayed against a competitor to the customer data they are required to share.
Retailers must also share revenue and a cut of any profits they make so there's the argument of cannibalising sales. Nike, for instance, has recently sought to regain control by removing itself from Amazon in a bid to "focus on elevating consumer experiences through more direct, personal relationships".
Access to a multi-brand shopping experience
Marketplaces offer a multi-brand shopping experience that is enjoyed by consumers for its convenience and choice.
Wunderman Thompson's The Future Shopper 2019 report found 62% of people are excited about purchasing all their goods through one retailer, while 70% of Generation Z consumers (born in 1996 or later) are attracted to a multi-brand shopping environment.
Retail Week's Adopting a Marketplace Mindset report also revealed that 86% of retailers believe consumers now expect more product choice –even in the same product category.
Opening the doors to new revenue streams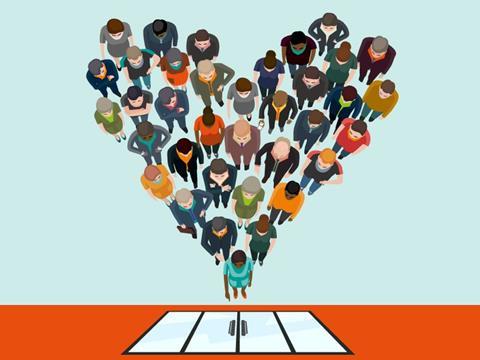 For UK retailers, the ability to export goods to overseas markets can provide a vital new revenue stream and access to customers with burgeoning wallets.
According to Retail Week's The Global Consumer Report 2019, German citizens have the biggest spending power in Europe after essentials: 38% of the population have a monthly disposable income of at least €560 (£495). In comparison, 57% of French consumers and 55% of Italians have less than €280 (£250) of disposable income after essentials.

PayPal research conducted in 2017 also named the UK as Germany's favoured online shopping destination.
"If you are a UK retailer only selling domestically, you are missing a massive trick"
More orders = increased revenue
Music retailer Rarewaves is one of several retailers profiled in the report that has enjoyed an upshot in sales using online marketplaces.
The Chiswick-based business set up a UK shop through eBay in 2005 and in just one year was exporting to more than 170 countries including Germany, France, Australia and the US.
Alongside eBay, Rarewaves now sells via third-party marketplaces including Amazon Worldwide, Rakuten, Fnac, PriceMinister and Game to widen its scope beyond UK consumers. Four weeks after signing a deal with Amazon Australia, Rarewaves generated £60,000 worth of sales on the platform.
Founder Brad Aspess believes having a global mindset is key for retailers to succeed: "The UK is one part of a global market. If you are a UK retailer only selling domestically, you are missing a massive trick."
Access your free guide here to learn more about how online marketplaces are "eating the world".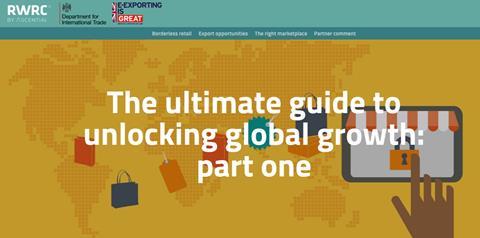 The Ultimate Guide to Unlocking Global Growth: Part One will also reveal:
What to look for in an international marketplace partner
Firsthand accounts from retailers using marketplaces to drive ROI – from emerging brands to legacy businesses
Next steps for retailers to shape their global ecommerce strategy

The Department for International Trade is a United Kingdom government department responsible for striking and extending trade agreements between the United Kingdom and non-EU states, as well as for encouraging foreign investment and export trade.