Marks & Spencer is aiming to boost its food basket size with the introduction of a new brand, Simply M&S, which offers everyday food and kitchen cupboard staples at competitive prices.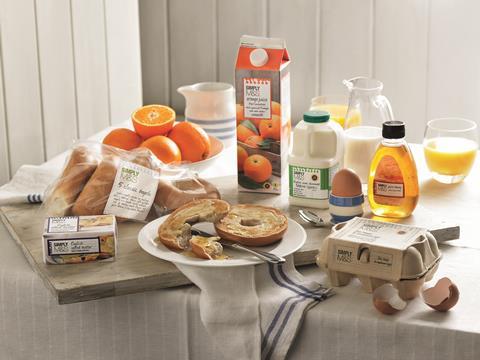 Simply M&S, launched by the retailer this week, replaces the existing Wise Buys range and currently comprises 500 lines, rising to 800 in the autumn.
The retailer will support the launch with a marketing campaign, including TV, starting tomorrow, May 12, and using the strap line "M&S quality now at prices you'll love".
M&S said that "hundreds of price have been lowered" and that prices will be independently checked on real-time price and promotion tracking site brandview.com.
M&S executive director of food John Dixon said: "M&S customers come to us for great quality food they can trust – whether shopping for special occasions or for every day eating. We will continue to focus on delivering this through innovation and newness and also offering great value.
"Simply M&S helps us to achieve just this – and increases choice for our customers across everyday food products. It complements our existing ranges and highlights the superb quality and value of M&S Food under one clear brand."