As the shortlist for the Retail Week Awards 2017 is unveiled, we look back at 2016's winners. Today, Dixons Carphone - Retailer of the Year.
The retailer – winner of The Gowling WLG Retailer of the Year award – has managed to prove its critics wrong by exceeding expectations.
In the aftermath of the Second World War in 1948, Lord Kalms – then just plain Stanley – joined his father's photographic business.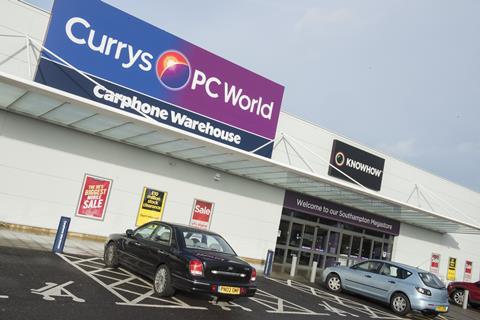 He went on to turn it into electricals retail powerhouse Dixons. Forty years later in 1989, Charles Dunstone – then without his title – launched Carphone Warehouse. It became the preeminent player in the emerging mobile phone market.
Both businesses were products of their times but also defined them. Today the businesses they built, united as Dixons Carphone following their merger in 2014, could be described in the same way.
Tapping into the rapid emergence of connected technology such as smartphones, Dixons Carphone was created to span the gamut of changing consumer needs and to anticipate transformations still to come as the potential of digital is realised. The tie-up recognised not just the convergence of technology driven by mobile devices but consumers' need for assistance in navigating their way through.
"You need people to have conversations"

Seb James, Dixons Carphone
Yes, they need the hardware, whether phones or fridges, but they also want informed advice so that they can get the most out of their purchases – and that increasingly means services as well as goods.
In turn that means successful businesses must be able to hold "conversations" with customers, says Dixons Carphone chief executive Seb James.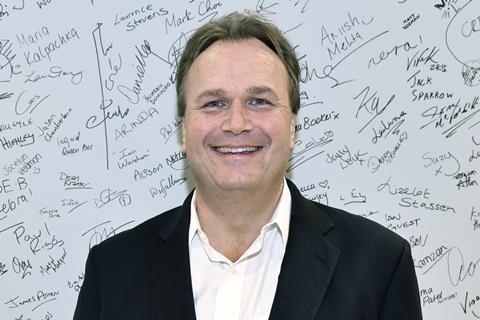 That makes stores, where shoppers can discuss possible purchases, and staff, who converse with consumers, a competitive advantage over the stark facts, figures and technical product descriptions often a feature of online retail. "You need people to have conversations," says James.
Coming together
The creation of Dixons Carphone started, appropriately, with a conversation between James and Andrew Harrison, then chief executive of Carphone Warehouse and now deputy chief executive of the enlarged group.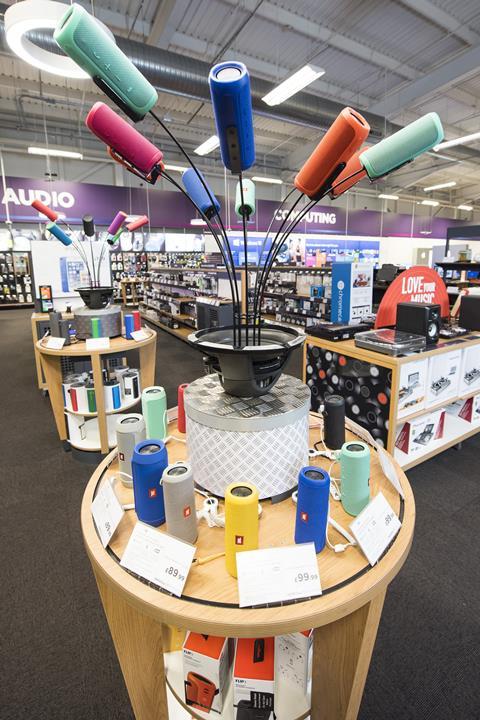 They met at the Electric House, a trendy members' club in west London, on December 18, 2013. On the agenda was a chat about whether the two retailers might be able to strike a joint venture to sell phones in Dixons' shops.
The conversation quickly developed as the pair pondered what other synergies they might achieve. "As with any relationship, it started in a desultory way and got more lively as time went by," James recalls.
It culminated in the summer of 2014, in the lofty heights of the Shard, when Dixons and Carphone unveiled details of their merger.
Initially the lofty ambitions were greeted with scepticism by many. The two were even compared to drunks propping each other up.
But Dixons Carphone has confounded its critics not just by coming good on its promise but exceeding it. Profits this year are expected to come in ahead of the original consensus.
Best of both worlds
Retail history is littered with mergers that looked good on paper but ended in disappointment. Frequently a clash of cultures or insufficient attention to integration and execution undermined the original promise. But Dixons Carphone avoided that pitfall.
James says: "We have people whose default is to roll up their sleeves and crack on with it. There have been no histrionics, there's never been a stand-up row – everybody would just laugh."
He believes the merged business brings the best in attitudes from both companies.
James says the retailer has "some of the Carphone chutzpah and Dixons' scale and weight" and that its culture is natural rather than enforced.
"I find myself a bit impatient with long screeds from the top down. We have to develop in a shared way," he maintains.
"If you think about it too much, you put up posters and that sort of stuff – that's a lot of cobblers. You can't impose Frenchness on people who aren't French."
"We have a good sense of the ridiculous. In the end we're selling washing machines and TVs. We mustn't become self-aggrandising. Everybody mucks in"

Seb James, Dixons Carphone
But he is wary of any hint of complacency. "Any company that thinks it's a great company is probably not one," he asserts.
"We spend our time thinking about what we're not good enough at. Both companies shared that sense of unease, that restless quality.
"I think people don't worry about themselves, they worry about the shared enterprise.
"We have a good sense of the ridiculous. In the end we're selling washing machines and TVs. We mustn't become self-aggrandising. Everybody mucks in.
"That comes from Charles and Stanley. Both companies were founded by entrepreneurs and some of that spirit flows through."
Dixons Carphone's management structure prompted some raised eyebrows among observers who thought it looked unwieldy, but James thinks it was right at the time.
He observes: "We got a bit of stick about apparently making a fudge but it gave us a chance to get to know each other and what people were best suited to. A few people left, they didn't like the ambiguity.
"Change in shops we rolled out at breakneck speed. Most of what we did on synergies… you don't need a grand organisational structure, you need to be gentle enough to let people find a home."
Moving on
The sense of restlessness and entrepreneurial drive still characterises Dixons Carphone. The retailer moved rapidly following the merger to open three-in-one stores, introducing Carphone to Dixons' Currys and PC World shops.
The button has been pressed on a full roll-out of the store model, allowing Dixons Carphone to reduce its estate by 134 branches while delivering the same or better level of sales and maintaining or increasing the number of staff – the people who through their informed conversations drive revenues.
Similarly, Dixons Carphone launched a US joint venture with telecoms company Sprint. That too has gone well and the decision has been made to move out of trial phase to build a 500-store chain.
Beyond retail, what really excites James is the potential to build Dixons Carphone's services operations. The retailer serves consumers through options such as delivery, installation and repair, and businesses through the Connected World Services division.
James finds the opportunities in services "hugely exciting" and says: "It could be enormous. We have incredible back-end capabilities. We've done a lot of work on it and we're at a very exciting moment."
He says the average number of connected devices per household has risen from nine to 17 over the past two years and will only go up. "We think there will be real demand for services for making the damned things work," says James.
"We're already the biggest repairer of pretty much everything in the country."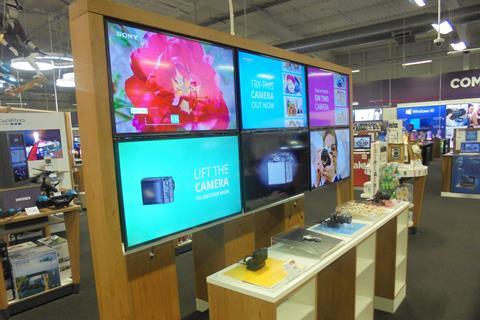 A sizeable proportion of Dixons Carphone comes from subscription revenues of various types and is expected to grow.
So Dixons Carphone is likely to evolve once again in the coming years, as each of its constituent businesses has in the past. For James, that is as it should be.
"Don't you think every business should be unrecognisable every five years?" he asks. "In five years' time we'll be a big multiplay player, a big services player, then who knows?"
Past, present and future
As Dixons Carphone grows, James and his team can still draw on the entrepreneurial founders for useful conversations. Dunstone remains involved as chairman while Kalms retains an honorary role and he still maintains a keen interest.
"Stanley continues to be very excited about the day to day and gives me a bollocking about what I've not done," reveals James.
I hope we've not taken our eye off the ball as far as the customer is concerned

Seb James, Dixons Carphone
That no doubt helps him keep his feet on the ground. James concludes: "It's always a two-step thing. One, protect our core business and make sure we're innovating. I hope we've not taken our eye off the ball as far as the customer is concerned.
"And we need to start developing our services business as quickly as we can.
"It's not easy. We've had a good year, but bugger me it's another year and we have to do it again."
Gowling WLG
Now more than ever you need a law firm that embraces change. Appreciating the pace of change and development in your sector and how responsive and flexible you have to be to compete is our strength.
We work alongside some of the world's most successful and innovative retailers, ranging from FTSE 100 companies to pioneering start-ups, which are likely to be among the leading global brands of the future.
Our retail services include construction, commercial and IT contracts, competition, corporate, dispute resolution, employment, finance, IP and real estate. It's this combination of legal expertise, sector understanding and experience that makes us the obvious choice for your strategic projects.
Wragge Lawrence Graham & Co is now Gowling WLG. To find out more about how we can help, visit Gowlingwlg.com