Lord Stuart Rose has come out in defence of Sir Philip Green keeping his knighthood following the furore over the BHS pension shortfall.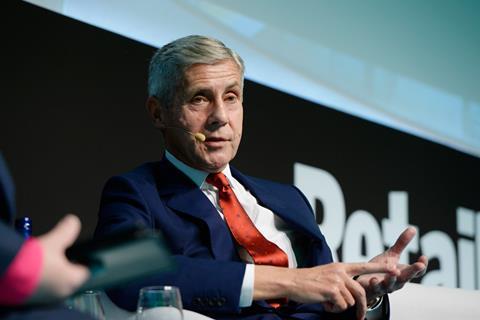 Rose, who as boss of Marks & Spencer successfully defended a takeover bid from Green, described the calls to strip Green of his knighthood as akin to a "village green lynch mob" and said he should "keep his knighthood".
Speaking at Retail Week Live, Rose said: "He [Green] created a lot of wealth – not only for himself – but on the high street and did some good things.
"He had an unfortunate experience but that does not mean we should stand there and strip him of his epaulettes like Dreyfus and disgrace him.
"I don't think that is the type of society I want to live in. It has taken some time to pay the appropriate amount of money in the pension – he has done that, it is a substantial sum of money, and I think we should just leave him alone.
"I don't believe in this public humiliation."
In an outspoken speech, Rose also argued that industry could have done more to make the case for staying in the EU.
Rose, who campaigned for the UK to remain, said he now is in full support of what the Government has to do in exiting the EU, but lamented the silence from business leaders ahead of the referendum.
He said: "Sadly in industry – not just in retail but industry in total – it was pretty quiet about the pros and cons, and for those people who don't like the result, now it is too late, they should have said something at the time but they didn't.
"There's a very short list of people who stood up to be counted, many people wanted the heavy lifting to be done by other people.
"Few people put their heads above the parapet because they did not want to up upset their customers."
He believes the lack of leadership was due to the demonisation of bankers and wider business after the global economic crisis.
Rose argues that as a result business people are now keeping their heads down when it comes to controversial subjects such as remuneration and Brexit.