The departure early next year of one of former Tesco chief executive Sir Terry Leahy's key lieutenants will be the end of an era. Alex Lawson reports.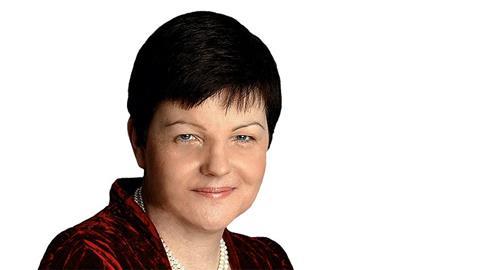 To be simultaneously respected, well-liked and successful is no mean feat but it's something Tesco group corporate and legal affairs director Lucy Neville-Rolfe appears to have managed.
As she starts at work this year, she knows that it is her last with the top grocer. She will leave in a year's time, when she hits the retirement age of 60.
Her departure – following that of the chief executive of Tesco's Asian business, David Potts, who will leave in June after 39 years with the retailer – will be seen as a "massive loss", sources familiar with the situation said.
Neville-Rolfe joined Tesco in 1997 from Whitehall, where she held several senior positions in the civil service including periods in the Prime Minister's policy unit at 10 Downing Street and at the Cabinet Office.
Her political nous is one of Neville-Rolfe's most powerful attributes. BRC director-general Stephen Robertson says: "She has a thorough understanding of the workings of Whitehall, Brussels and the devolved governments.
"She is not aggressive but clear and forceful and marshalls her arguments extremely well. Her understanding of the wider retail world, as well as Tesco, is impressive and to have such a firm grasp on policy issues is invaluable."
Neville-Rolfe has represented UK retail at European level in her roles as deputy chairman of the BRC and vice-president of another trade body, Eurocommerce, and her work on the food supply chain has been key in influencing EU directives.
She is also credited with steering Tesco through three gruelling Competition Commission inquiries and helping transform retailers' attitudes to ethical sourcing and labour.
"Her work has been seen as the blueprint for ethical working practices not just in the UK but in all of the countries that Tesco operates in," one former Tesco category manager says.
"She drove that forward from a standstill and made it the envy of the retail world. She has a strong understanding of different cultures and has created a legacy that will last a long, long time."
Described as "amazingly hard working", Neville-Rolfe travels the world incessantly – "she knows more about eating at 37,000ft than she does on the ground", jokes Robertson – but maintains relationships with every level of the Tesco UK business, much like Leahy.
Neville-Rolfe, number 40 in last year's Retail Week Power List, is also credited with smashing the glass ceiling at Tesco and providing inspiration for other women in retail.
Her relationship with former Tesco boss Sir Terry Leahy is seen as one of the most successful partnerships in retail and, while it is understood Neville-Rolfe was not deterred by Richard Brasher and Philip Clarke's appointments following Leahy's departure, one source said "she does not have much left to achieve at Tesco".
It is unclear what Neville-Rolfe, married with four sons, intends to do next. Sources say she has already been approached about a number of non-executive roles among both Tesco's supply base and political bodies. She is also still on the board of the BRC, a director at the Carbon Trust and a non-executive director of ITV at present.
And what next for Tesco when she goes? Neville-Rolfe's role will be split in two and neither new role will be on the main board. One source said: "It's a transitional time for Tesco. It is a bit worried about the number of people who are leaving and some more middle managers have handed in their notice. But Tesco is a huge organisation and this a good opportunity for it to reinvent itself."
A possible new era for Tesco then, but one with Neville-Rolfe's mark indelibly stamped upon it.
Career History
1997 to present Group corporate and legal affairs director, Tesco
1995 to 1997 Cabinet Office
1992 to 1994 Prime Minister's policy unit
1973 to 1992 Department for Environment, Food and Rural Affairs, various roles
Interests Racing, gardening, cricket, art, architecture, theatre