Giving more responsibility to local managers is helping Lloydspharmacy as it focuses on delivering more healthcare services and helping develop its staff too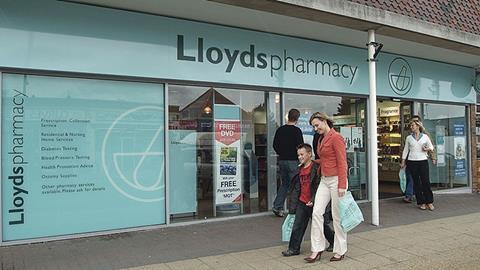 The worried well cost the NHS £2bn annually in unnecessary GPs appointments, according to leading healthcare professionals.
It is a costly problem for government, but an opportunity that retailers have already spotted and begun tapping into. While Boots and more recently Tesco have made pronouncements on their desire to help the UK population improve their health, Lloydspharmacy has tended to fly under the radar.
But its success in winning the BT Customer Service Initiative at this year's Oracle Retail Week Awards for its online doctor service shows that the company is paying close attention to its customers' healthcare needs, and responding.
Lloydspharmacy trading director Steve Gray explains that the business has been forced to change by deregulation in its market, and this has meant it is starting to think more like a retailer. "Pharmacy used to be driven by location - if you had the contract then people came to you. That all changed with partial deregulation at the end of 2005. The number of contracts began to grow and our operating model needed to change," he says.
Gray admits that thinking like a more typical retailer is a relatively new culture in the business, but it is one that it is embracing. Alongside the new focus on retail, and having been quick to market with innovative healthcare services, Lloydspharmacy has also introduced a new role to the business - cluster manager - to improve standards in its stores, share best practice, and create a bridge between individual pharmacy managers and area managers.
Bring in the ground troops
There are 286 cluster managers employed at the moment, with about 30 vacancies. "We needed someone with on-the-ground support who knows what it is like to run a pharmacy and can offer practical help," Gray explains. He adds that he recognises the role is more common in traditional retail businesses; being one he held himself while working at Our Price back in the 1980s.
Where new services have been introduced, for instance the repeat prescription service or the online doctor service, Gray says, cluster managers are essential for getting buy-in from staff: "As it is a new process we can send out as many manuals as we want. But cluster managers going in means they find it easier."
The online doctor service was rolled out last year to about 300 stores, and mainly stores that are run by cluster managers. In April it will be rolled out to all stores, and cluster managers will do the training for that too.
There are between five to eight stores in each cluster and they are geographically close. Each cluster manager spends four days a week running their own pharmacy, and the other day going out to visit the others.
Lloydspharmacy area manager Ingrid Cruickshank says that she has seen real progression in the Hertfordshire area she covers for those who have been doing the cluster manager role for more than six months.
While she admits that it has been a learning curve for pharmacy managers, cluster managers and area managers such as herself, the payback of changing the structure is starting to be felt.
It has meant Cruickshank having to give up some day-to-day control, but now she is used to this she is pleased with the time she has to focus on the more strategic parts of her job. "There were certain things that I did without thinking. Now I have a lot of time to devote to other things - to networking and relationship building," she says.
She also points out that part of her role is to coach and develop staff, and this is now happening faster as a result of the cluster manager role being introduced.
At the same time, having cluster managers on the ground also allows Cruickshank to get closer to problems and issues occurring in the stores under her control. Conversely, where opportunities arise, such as local demand for services, the cluster managers allow things to get off the ground more quickly. "When the primary care trust spoke to me about launching a service and I was asked to speak to my stores, it was easy as I just spoke to my cluster managers," says Cruickshank.
Gray adds: "We have regular cluster manager meetings so it is all cascaded and shared. The best examples are fed into our academy. Our top pharmacies are given £5,000 that they can spend on whatever customer-facing activity they want."
As well as seeing results internally, Lloydspharmacy is finding the changes it has made are improving its customers perception too.
The company takes a measurement of customer satisfaction from its customers. 12 months ago this was at 88%, but has now reached 94%. "We know people really value the individual service they are getting," Gray says.
The business has introduced a balanced scorecard that is weighted towards customer measures, rather than purely financial ones. The customer measures on the scorecard have all moved forwards since the cluster manager role was introduced.
In rude health
For Cruickshank, the cluster manager role also brings strong benefits for new pharmacists starting out as store managers. "Pharmacists qualify as pharmacists but they don't have a huge amount of retail or management training. It can be quite scary and lonely being a pharmacist as you have got to make a lot of decisions yourself."
She adds: "The step from being a store manager to area manager was just too big," and says that those who made the jump straight from pharmacy manager to area manager were often left feeling vulnerable without adequate experience. The introduction of the new role has made succession planning easier and she expects it to attract new members of staff who want career development.
With the need to reduce public expenditure, Gray says that the company believes there is a substantial opportunity created from it being cheaper than hospitals or GPs to treat ailments. "Pharmacy is only going to become more important," he says.
If Lloydspharmacy can use the asset it has in its staff to flexibly respond to this demand, then the business' future is likely to be healthy.
The Manager's Verdict
Lloydspharmacy's Margaret Osborne was one of the first pharmacy managers to become a cluster manager. She now oversees seven pharmacies in Scunthorpe that she says are working together as one team closely aligned with the company's overall objectives.
The first thing to note is that Osborne is clearly happy in her work and thriving on the extra responsibility she has been given. "I thoroughly enjoy my job," she says.
As well as the branch she directly manages, she works with the others that she oversees to share resources where appropriate to maximise the overall experience for the customer. Sharing knowledge between branches, as well as getting the right staff in the right place at the right time, puts the customer at the heart of the operation, says Osborne.
Each month she has meetings with managers from each pharmacy where they provide a 10 to 15 minute presentation on what has been happening in their store. But though most of her time is still spent in her own pharmacy, she is available to the other pharmacy managers in her cluster whenever they need her.
One of the ways she brings each store closer to the business is by ensuring all staff understand the key performance indicators that make up the balanced scorecard.
"Our staff have to do a medical skills assessment each month and they are mystery-shopped once a quarter, and that is really important. We coach staff on link-selling.
"I have a really good relationship with my area manager and think it is important that we understand how each other works. I go to him for help and advice, but he enables me to go out and do what I am doing. One thing I have gained from this is to empower pharmacy managers with what the business wants, and why we are doing things."
She concludes: "Becoming a cluster manager has enabled me to get all seven pharmacies working together as one team."