Liberty has confirmed that investors are circling the luxury department store's iconic Tudor-style building to lease it back to the company.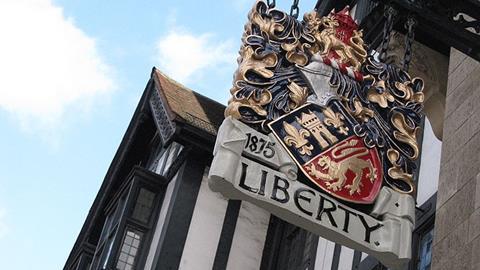 Liberty said today in a Stock Exchange announcement that it is considering the sale of the freehold of its iconic flagship store on London's Great Marlborough Street.
Liberty, which has been reviewing the business and considering a range of options to drive growth which are understood to include a possible sale of the business, said that it would lease back the store and continue to operate as normal.
It has appointed property agency Knight Frank to sound out interest in the freehold. It is understood that Knight Frank has been touting the building for £40m.
Liberty, which is 68% owned by MWB Group Holdings, added that a number of parties have expressed an interest in acquiring the freehold of the landmark building which "may lead to an acceptable offer being made".
In January, Liberty reported sales for the year to December 2009 rose 20% and that the flagship store alone generated a 16% jump in sales.
Beauty and menswear led the growth and its fabric division was 23% up on the 2008 year.
Chief executive Geoffroy de La Bourdonnaye led a revamp of the store in February last year, dubbed Retail Renaissance, and has wanted to build on that success.