Labour has pledged to increase the minimum wage to over £8 an hour and to ban zero-hours contracts in its election manifesto.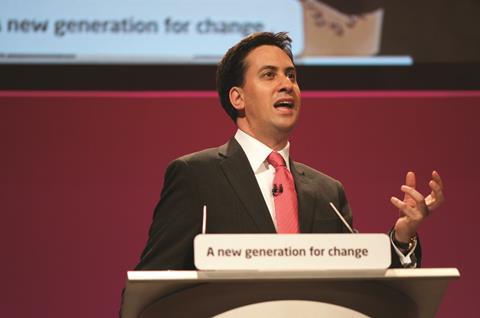 In its election manifesto unveiled today the party says it wants to "build an economy that works for working people".
The manifesto says: "Over five million people are in low-paid jobs, earning less than the living wage. There are 1.8 million zero-hours contracts. 1.3 million are working part-time because they cannot get a full-time job. Half of all those in poverty live in working households. 900,000 people, many of them in work, used food banks last year."
One way Labour hopes to improve the economy for workers is by raising the minimum wage to more than £8 an hour by October 2019. It also promised to ban zero-hours contracts and promote the living wage.
Labour also says it would put rules in place to ensure publicly listed companies are required to report on whether or not they pay the living wage.
It says: "We will give local authorities a role in strengthening enforcement against those paying less than the legal amount. And we will support employers to pay more by using government procurement to promote the living wage, alongside wider social impact considerations.
"Our Make Work Pay contracts will give tax rebates to businesses who sign up to paying the Living Wage in the first year of a Labour Government."
Labour says that employees who work regular hours for more than 12 weeks will have a right to a regular contract rather than a zero-hours contract.
"It is hard for Britain to succeed when employees feel insecure and employers are undercut by those using exploitative working practices," the party says. "We will abolish the loophole that allows firms to undercut permanent staff by using agency workers on lower pay."
Key takeaways for retailers
Increase national minimum wage to over £8 per hour by 2019
Ban zero-hours contracts
Make publicly listed companies report whether they are paying living wage
Freeze business rates for over 1.5 million smaller business properties
Business rates
The party has decided to focus on small businesses, with a pledge to freeze business rates for more than 1.5 million smaller businesses.
"We will address rising costs for small businesses and strengthen rules on late payment. Labour will put small businesses first in line for tax cuts. Instead of cutting corporation tax again for the largest firms, we will cut and then freeze business rates for over 1.5 million smaller business properties."
Reducing the deficit
Labour's full manifesto details how the party plans to guarantee no additional borrowing to support its policies.
One such way would be to ask those with incomes of "over £150,000 a year to contribute a little more through a 50p rate of tax", as well as introducing a tax on properties worth over £2m to help raise money on a plan to "save and improve" the NHS.