Justin Farrington Smith Managing director, QD Stores Group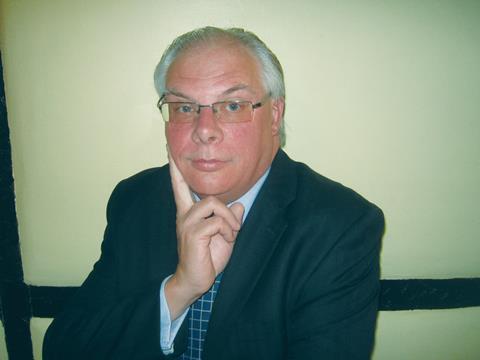 What was your first job in retailing?
A Saturday lad working for Cullens (formerly Colenutts) in Ryde on the Isle of Wight at the age of 11.
Which retail company do you admire most and why?
I really admire Boots in that it successfully manages a wide variety of store sizes and gives consistent customer service.
What is the trait you least like in yourself and why?
I am unable to listen to a load of waffle when a straight answer will do.
Who have you learnt most from in your retail career?
I have had an opportunity to work with Charles Wilson of Booker on a number of occasions and I have always been impressed with his no-nonsense manner, Chris Mardell the ex chief executive of Co-op, who taught me that the customer is king, and Danny Rubins, founder of the QD Stores Group.
What advice would you give someone starting out in retail?
To have enthusiasm for the job and that you should be prepared to put in the hours, the time and the effort.
What keeps you awake at night?
I keep a pad and pen beside my bed in case I wake up with an idea.
What's your proudest achievement?
The day my wife and I adopted our two children.
What's the most satisfying part of your job?
Seeing the team enjoying coming to work and customers enjoying our stores.
What job would you have done if you hadn't become a retailer?
I came pretty close to going in the merchant navy, so I a life on the high seas for me would have been the other option.
What's your favourite shop and why?
I look forward to shopping at the Game Fair every year.
What was your last purchase?
One of my best friends unfortunately has severe Parkinson's and is unable to feed himself. I commissioned a silver spoon for his birthday, for his carer to use to feed him.