John Lewis has launched its latest TV advertising campaign to promote its Never Knowingly Undersold strapline.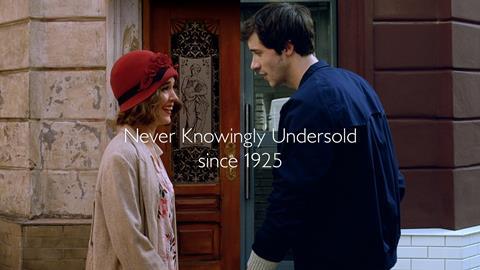 The £7m campaign, which launched on Friday, uses the split screen to tell the story of two young people and the ups and downs of their evolving relationships, one taking place in the 1920s and the other in the present day.
The seven week campaign consists of one 90-second, 60-second and 30-second national TV ad, as well as national press, radio and online.