Sales at John Lewis and Waitrose rose in the week to November 12, thanks to the current cold snap.
Waitrose's sales rose 4.2% to £135.4m in the week to November 12. They rose 2.9% in the first 15 weeks of the second half of the year.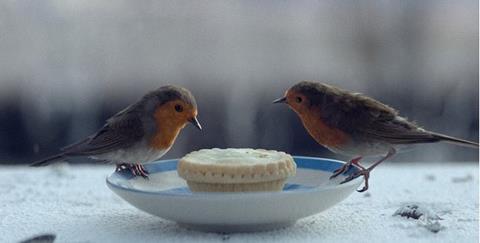 The grocer's retail director Ben Stimson said: "Our recently launched Christmas advert features the epic journey of a robin, with the theme of welcoming guests over Christmas.
"It was clear this week that shoppers have already begun preparing to host friends and family over the Christmas season, with sales of party food up 26% and Christmas cakes up 65%."
"Shoppers have also been warding off colds and flu, with citrus fruit up 24% and medicines up 9%."
At John Lewis, sales rose 1.8% to £112.4m in the same week. In the first 15 weeks of the second half of the year, sales rose 4.3%.
Electrical and home technology buying director Johnathan Marsh said: "Fashion was the strongest performer, with the cold weather contributing to a +4.5% sales uplift.
Fashion Accessories were a stand out favourite at +32.6% on the year, suggesting that customers are starting to think about piecing together the perfect Christmas party outfit. Schoolwear also had a good week with sales +60.7%."
Cold weather bedding and beds had a good week, up 10.4% and 18.8% respectively, suggesting that consumers were thinking about preparing homes for Christmas guests.
Overall, sales rose 3.1% to £247.8m over the week and 3.5% in the 15 weeks.