John Lewis will open its second home store, John Lewis at home, in Croydon in the autumn and has committed to investing a further £7.5m in the format.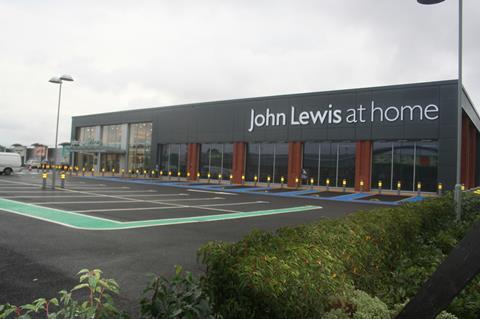 The retailer said today that it would create 220 new jobs at the store which houses homewares, furniture, electricals and home technology.
John Lewis opened its first John Lewis at home store in Poole in October.
The Croydon store, situated in a site owned by Tesco on Purley Way, will occupy 52,000sq ft and is a third of the size of a full line John Lewis store.
The retailer will include terminals in the store which will allow the branch to offer fashion, beauty, nursery and carpets for home delivery or collection at the shop.
The department store chain said it remained committed to opening a full-line department store in Croydon and that the home store would offer "a stepping stone allowing the retailer to build a relationship with customers in Croydon".
It added that it will continue to work closely with the council to get planning approved for the department store which has been in the planning pipeline for some years.
John Lewis managing director Andy Street said: "Our shop in Poole has performed above expectations since day one, and has given us the confidence to open in Croydon, extend our reach and attract new customers.
"We've identified 30 to 50 locations which would be suitable for the John Lewis at home format and a decision on this roll out will be taken in March."
Councillor Mike Fisher, leader of Croydon Borough Council, said: "Over the last few years we have built an excellent working relationship with John Lewis Partnership. Following the opening of Waitrose in our town centre last year, I am delighted that, subject to planning, John Lewis will be opening an 'at home' store in the borough. We hope that this will be a stepping stone towards a full line department store opening in our town centre at some point in the future. We particularly welcome the creation of over 200 new jobs with a quality employer to help kick-start our recovery from the recession. "