Sales at John Lewis department stores rose 0.4 per cent in the week to June 13, bringing the sales decline for the year so far to 4.8 per cent.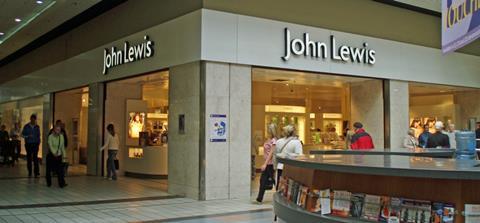 Sister chain Waitrose clocked a 6.1 per cent advance and sales are ahead 4.3 per cent this year.
John Lewis selling operations director for region B, David Barford, said the London Tube strike, floods in the north and scorching weather in the south meant trading conditions had been volatile.
The retailer's Oxford Street and Peter Jones stores suffered on the days of the Tube strike but both traded "above the line" on other days. The Sheffield store managed to stay open despite local flooding.
John Lewis Direct had a "fantastic week" – sales rose 26 per cent.
Electricals and technology sales rose by a "stunning" 8.2 per cent and fashion was up 0.3 per cent. Barford said: "When you factor in the last year Father's Day comparison this was a very creditable result, with women's accessories and beauty, childrenswear and haberdashery being the trailblazers." Home was down 4.6 per cent, however.
Waitrose supply chain director Mark Williamson said the grocer's food sales were 4.3 per cent higher than forecast and almost 7 per cent higher than last year.
A promotion helped Wine Direct beat its forecast and Waitrose Deliver's sales rose 90 per cent on last year. Waitrose Entertaining delivered year-on-year sales growth of 4 per cent and was a "staggering" 20 per cent above target.
Waitrose said that sales in branches bought from the Co-op "continue to storm ahead, smashing all forecasts".