Suggestions that JJB adviser KPMG is in a race against time to complete a sale of the troubled retailer before rent quarter day have been dismissed.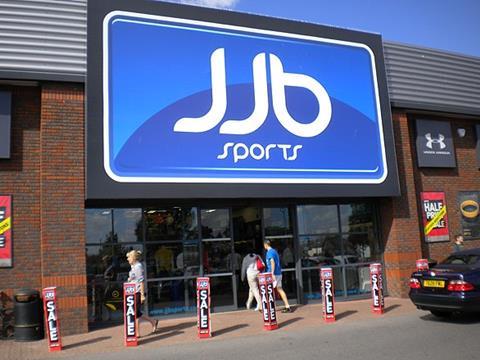 There had been speculation that embattled JJB would not be able to meet quarterly payments due on September 24.
However, sources said that although some stores are on quarterly rent schedules, many pay monthly, so quarter-day obligations will not be fundamental to JJB's future.
JJB hired KPMG last month to handle a sale after suffering dismal trading. The AMI-listed retailer's capitalisation fell to below £1m this week.
Some sources said a deal looked imminent.
Restructuring firm GA Europe is believed to have submitted an offer in time for last Friday's first-round deadline.
JJB's rivals JD Sports and Sports Direct, as well as private equity firm OpCapita, are also understood to be interested in all or part of the business.
Jon Moulton's Better Capital and French sports retailer Decathlon have ruled themselves out of the running.
Sources believe the French retailer may still pick up some JJB stores if the retailer ends up going into administration or being broken up.
JJB founder Dave Whelan said last week he would be interested in 30 to 40 stores for his DW Sports business.
Former La Senza chief executive Beverley Williams was drafted into JJB in July on an interim basis. She replaced former chief executive Keith Jones.