Fashion retailer Jigsaw has introduced an m-commerce site comes after figures showed it was losing traffic when customers realised its online shopping website was not optimised for mobiles.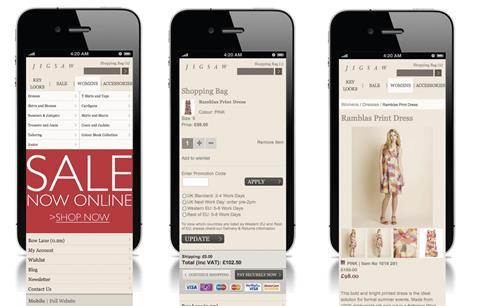 The site was built by YOC, which specialises in mobile technology and media. Jigsaw IT and operations director Paul Owers said: "Research showed there was considerable existing demand to engage with our brand through the mobile channel."
The site takes advantage of a range of smart phone touch features but is optimised for over 14,000 different browsing devices. The navigation around the website is clear and customer can see the complete product range. Customers have the option of the site using the GPS location functionality on their phone, to see a map directing them to their nearest store.
Owers added that Jigsaw is "already seeing new revenue from the mobile channel and look forward to growing mobile into a core retail channel over the coming years."