Jessops has appointed Select Property managing director Trevor Moore as chief executive while questions continue over the retailer's future as a quoted company.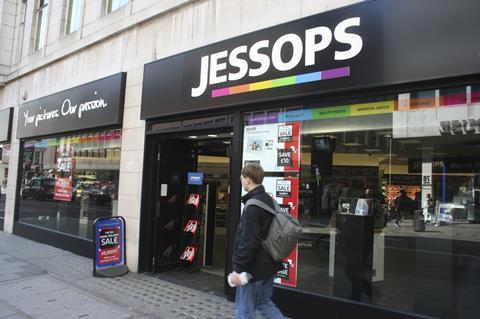 The cameras specialist has been run by executive chairman David Adams since May 2007 but has been seeking a chief executive to take over the day-to-day running of the business. Adams will remain in his position.
Moore will become chief executive of Jessops Group Limited, as opposed to the Plc, prompting renewed speculation about a change to the retailer's listed status.
Jessops, which is burdened by £60m of debt, has been in discussions with its banks about restructuring and said in May that "against the backdrop of the challenging retail environment and the historic level of debt, the board believes it is unlikely that any value will be attributed to shareholders".
Adams would not comment this week on the specifics of the restructure, but said delisting "had always been an option". He said: "With our current levels of debt we need a restructure and it needs to happen by the end of summer. We need credit limits in place for suppliers in time for Christmas."
Moore, who starts on September 14, is a former managing director of Threshers and was excellence director of Phones 4U. He was managing director of health club group Esporta before moving to Select Property.
Adams said: "We are delighted to have Trevor. He has very good operational skills and experience of small-space retailing, which is what we need. We have a strategy in place and need to deliver it."
On Wednesday Jessops reported like-for-likes down 4.7% in the 12 weeks to August 16 – broadly in line with the 4.5% decline in the six months to March 31. The retailer expects a loss before non-recurring charges and taxation for the year.
Adams said: "There is huge amount of change going on at the business, so to hold up sales during this time is encouraging."
He added that the new format store on London's New Oxford Street was "going very well". Jessops has introduced some of the new features to other shops in recent weeks.