Walmart has almost doubled its stake in Chinese etailer JD.com as the world's biggest retailer continues to bolster its online presence.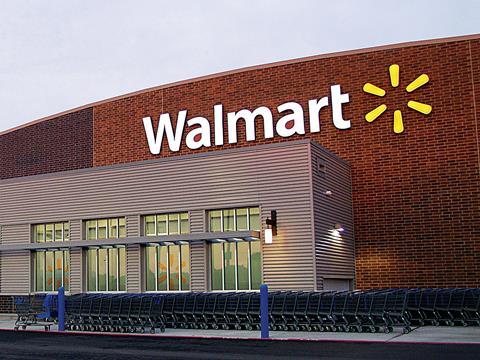 The US titan now owns 265 million shares, or a stake of just over 9%, in JD.com, up from the 5% shareholding it acquired back in June.
The deal is the latest move from Walmart to expand its online and digital offer – a strategy that was highlighted as a priority by the company's chief executive Doug McMillon at its AGM in June.
In August, Walmart sealed the $3.3bn (£2.67bn) acquisition of ecommerce start-up Jet.com, which already boasts more than 4 million customers and $1bn (£760,000) in annual sales despite only being founded in July last year.
Asda-owner Walmart initially took a 5% stake in JD.com after selling its Yihaodian online marketplace to the etailer.
It is not clear exactly when Walmart increased its shareholding in JD.com, whose shares surged 5.5% following the disclosure to the Securities and Exchange Commission on Wednesday.
Following the spike in share price, Walmart's stake in the business is now worth around $7.8bn (£6.3bn).
'Strategic alliance'
Walmart spokeswoman Jo Warner said: "The stepped-up investment in JD has been part of our plan, as we continue to be a passive investor.
"We believe this strategic alliance will help us grow ecommerce even faster in China."
Walmart is investing heavily in its online and digital capabilities.
During the summer, the US Goliath completed the roll-out of Walmart Pay, which offers customers a smartphone payment alternative to Apple Pay across stores in its domestic market.
The retailer is also making strides to increase the number of products it sells through its own website and is bidding to take on Amazon after launching its ShippingPass subscription service.
The initiative is seen as an alternative to Amazon Prime and costs Walmart shoppers $49 (£36.73) a year for unlimited two-day deliveries.
And back in March, Walmart signalled its intent to go toe-to-toe with Alibaba in China by launching Global Shop – an online platform dedicated to selling international products.