JD Sports opened its new performance sports fascia, JD Pro, in Bow Lane in the City of London this week.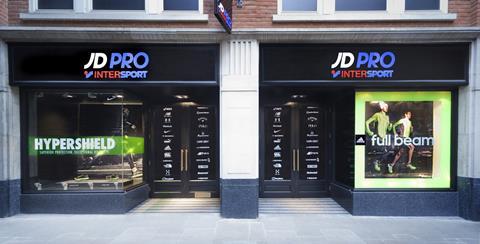 The venture, headed by former JJB Sports chief executive Tom Knight, is designed to fill the gap left by JJB, which collapsed into administration last month.
The three-floor store carries premium clothing, footwear and equipment aimed at sports enthusiasts.
The basement focuses on team sports including football, rugby, cricket and hockey, the ground floor covers running and fitness and the first floor sells outdoor products.
JD Pro has hired staff with extensive sports knowledge, including a range of athletes with sports science qualifications.
The store also has a range of technology including gait analysis which helps runners find their perfect shoes.
JD Pro, which is a member of the Intersport buying group, stocks brands including ASICS, North Face and Wilson. Knight said a second JD Pro store will open in Chelmsford next spring and if successful the fascia will be rolled out.