Paperchase chief executive Timothy Melgund and chairman Nick Wood reveal what's on the cards at the stationery specialist.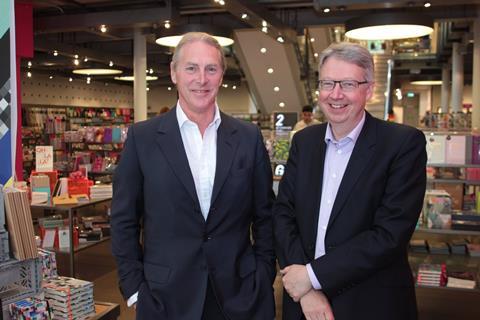 What's the secret behind Paperchase's infectious appeal – the ingredient that draws teenagers and adults alike through its doors?
The answer, according to the card and stationery retailer's long-serving boss Timothy Melgund, is "innovation".
It rings like a buzzword, but is tangible within the context of a vibrant and slick Paperchase store.
"Once you start dealing with us, you get sucked in," Melgund says, sat in a boardroom that feels starkly corporate in comparison to the three floors of Paperchase products below in its Tottenham Court Road flagship.
"You're unlikely to walk past the door two weeks running and not have a look – we change our windows every fortnight."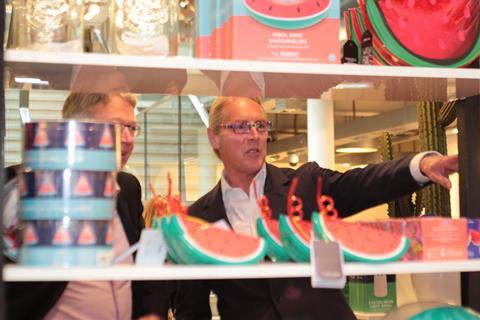 Fashioned, as always, in his multi-coloured spectacles, the sanguine boss smiles across the table at his new partner in crime, Nick Wood, who took up the post of chairman earlier this year.
"That's what makes the business so hard to mimic," Wood chimes in.
The former Pets at Home boss chuckles as he recalls how his daughters – twin girls aged 14 – reacted to the news of his new role.
"They were so excited because it's their absolute favourite shop," he laughs.
"I always thought Pets at Home was their favourite, but they're through with that now apparently. Not our dogs though – they still love pets."
Is an IPO marked in the diary?
It's not ludicrous to suggest Paperchase enlisted Wood to prepare the business, owned by private equity firm Primary Capital, for a float.
He did, after all, steer Pets at Home through its IPO in 2014.
But Wood and Melgund – who have clearly developed a camaraderie after just a few months of working together – refute the speculation, insisting instead that nothing like that is on the cards… for now.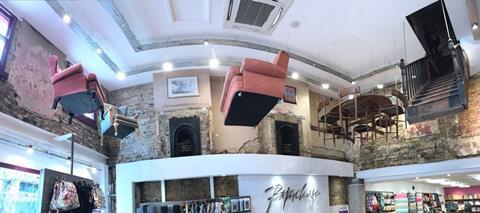 "Working in any private-equity owned business, you always, always get questions about a float or sale, and clearly, if an offer came around the corner at the right price, Primary, like any PE investor, would consider its options," Melgund admits.
"But, my role isn't around coming in and doing that," Wood says, stepping in. "And I don't see anything like that immediately in the pipeline because we've got a lot of work to do."
So what is atop the agenda?
Wood, with 22 years' retail experience, has replaced George Mrkonic, a financial services veteran who chaired Paperchase for 18 years.
He says his task, in a nutshell, is to scope out and drive future growth opportunities.
"In a world that's changing very quickly, I'll be ensuring we're putting our focus and investment in the areas that will reap the benefits in the long term," he surmises.
But what does that involve exactly?
Crafting customer loyalty
Having spent a lot of time with Melgund – who, after 21 years at the helm, has been said to personify Paperchase – and exploring the business's eclectic store estate, Wood has been quick to identify its strengths and potential growth areas.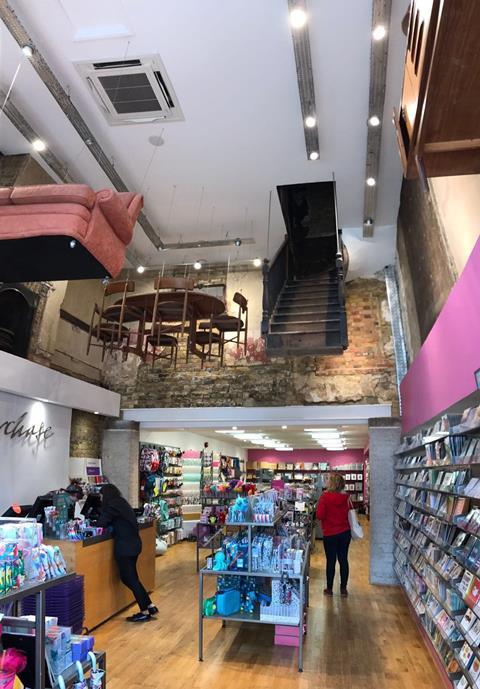 One of these is Paperchase's loyalty scheme, Treat Me, which launched 18 months ago and is aimed at fuelling repeat custom. It rapidly accumulated more than two million members, but the ambitious duo think this is just the beginning.
Growing a successful loyalty scheme is familiar territory for business-savvy Wood. He says the Pets at Home membership programme, which he launched in late 2012, has been "phenomenal" – around 70% of its customers use it.
Although it differs from Treat Me because it is based around raising money for homeless animals, the potential benefits to the business are the same – enabling it to better understand its customers.
"That's vital in these changing times," Wood says. "It helps us understand what the trends are and stay close to them."
Inking new store deals
Paperchase has grown rapidly in recent years with Melgund aggressively opening stores since Borders, the books business in which the retailer had concessions, went into administration in 2009.
"The transition over the last seven years has been incredible," says Wood. "Timothy has taken it from 13 stores to over 140."
However, both agree there's scope for almost double this number.
One of the colourful company's key features now, in addition to rapid stock churn and meticulous attention to trends, is the unique look and feel of each Paperchase store – no one shop is the same, and this will be sure to remain the case as its footprint grows.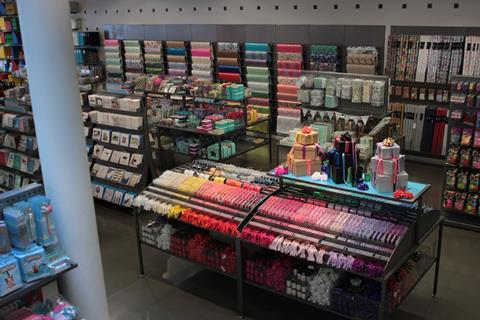 Expansion will not be limited to UK borders either.
"We'd be wrong to say it's just a UK growth story – there's an international opportunity that will take us time to deliver too," says Wood.
Postcards from America
Melgund unveiled plans earlier this year to launch two standalone stores in Chicago – one in a transport location and another diagonally opposite one of Amazon's first ever bookstores. And despite pushing the openings back a few months to the start of 2018, he's effusive about the Stateside debut.
"We want to be absolutely certain that we've got it right before we open," he says, "but it's a huge opportunity and a fantastic market."
From previously operating within Borders stores in the US, to Paperchase's current private label business with Target, Melgund's understanding of the cultural idiosyncrasies is rich.
He's confident that Chicago – a metropolitan district with "all sorts of retail opportunities" – is the right place for Paperchase's next American adventure because, he says, it's not the "chaotic boiling pot" that New York is.
But he is reticent about committing to a target number of stores across the pond.
"We're doing Chicago first to see what it looks like, how the brand sits with customers and to create awareness. Just bear in mind how big the US is – we're not going to have 500 stores overnight."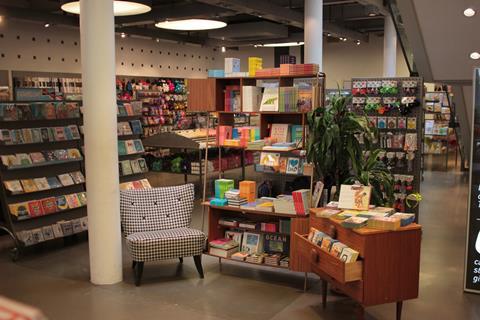 Wood sits up. "And I wouldn't underestimate the power of the other international businesses," he adds.
Paperchase has opened five new international outlets since the end of its last financial year, two in the Middle East – a franchise store in Qatar and a concession in Borders – and three shop-in-shops in Germany.
The pair press the "worldwide appeal" of the brand as if this stage of the journey were just the beginning.
Colouring outside the lines
During this "most amazing year of change", as Wood dubs it, any company would be grateful for the business acumen that Paperchase's new chairman brings.
Wood reels off the significant consequences of the Brexit vote last June, including steeper sourcing costs, the newly increased national living wage and changes to rates and rentals.
"And, at the same time," he says "there's the additional challenge around customer spending because inflation is rising."
"Declining footfall on the high street is going to be a challenge for all of us," Melgund adds, cautioning that if people aren't out shopping, "there's going to be an impact".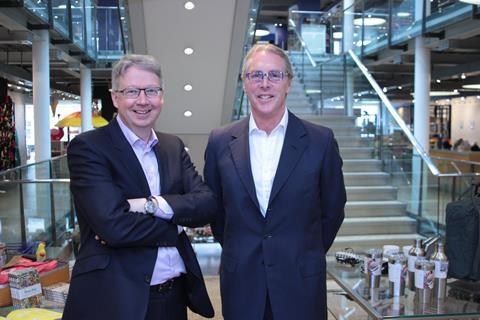 Wood's appointment can only serve to better position Paperchase to face this "extraordinary level of uncertainty and turbulence", that is "as dynamic as it has ever been in my 20-odd years of retail", Wood surmises.
Melgund – the creative force behind the brand – nods in agreement, seemingly enthused by the accelerated progress in sight.
"To have someone bring reams of experience to what we're currently doing is hugely valuable – we're enormously grateful," he says.
The new comrades seem suitably matched, complimenting each other's skill sets and being equally excited about Paperchase's future.
"I have huge respect for Timothy and what he's done. Working with him closely is fantastic because he gets what the customers want and drives that through the team," Wood says, reasserting that his job is not to introduce a new strategy.
"It's about refining what's already here. If I can bring some perspective to the framework, the property potential and future international expansion, between the two of us and the team, the business should be more successful going forwards."
It's early days for the pairing – and Wood admits that he's not yet sure if he'll hanker after being an executive role again before too long.
But, if they can translate their visions from the boardroom to the US and beyond, the future of the brand may be, not just bright, but glittering.