Uniqlo owner Fast Retailing has reported a 47% jump in pre-tax profits to ¥210.2bn (£1.11bn) for the nine months ending May 31 2015.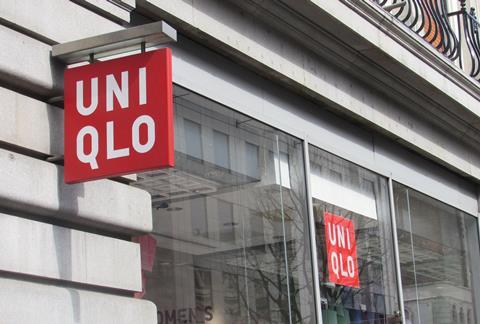 Operating profits were also up 35.5% to ¥189.27bn (£1bn), driven by performance in its homeland, Japan, as well as strong sales in fellow Asian markets of China and South Korea.
But its European arm saw third-quarter profits decline, as bosses blamed the temporary closure of its London flagship store.
Uniqlo's European arm swung to a pre-tax profit of €1.7m (£1.2m) for the year ending August 31 2014, but Fast Retailing said profits declined in the third quarter of the current financial year.
It said profits were dented by the closure of its global flagship store in Oxford Street, which shut down for refurbishment from March.
Fast Retailing said Uniqlo Europe reported a rise in revenue and profits for the nine-month period, although it did not provide separate figures for its European business, which also has stores in France, Germany and Russia.
The group did provide figures for Uniqlo International, which contains its European arm as well as South Korea, Greater China, Southeast Asia and USA.
The international division saw operating profit rise 55% to ¥51.9bn (£274m) over the nine-month period ending May 31 and 25.2% to ¥9bn (£47.5m) for the quarter.
Fast Retailing kept its full-year profit expectations unchanged after raising estimates when it reported three months ago.
The group expects to make an operating profit of ¥200bn (£1.06bn) in the year to August on sales of ¥1.65 trillion yen (£8.7bn).