Uniqlo's chief executive for Europe, Berndt Hauptkorn, has left the Japanese fashion retailer this week to take up a senior role at Chanel.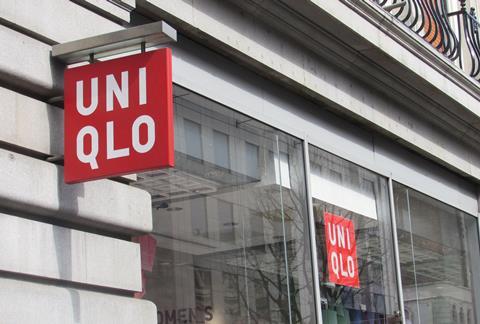 Hauptkorn, who was based between London and Paris, was in the role for just over three years. He was also senior vice president and global officer of Fast Retailing, Uniqlo's parent company.
A spokeswoman said: "Uniqlo Europe confirms that Berndt Hauptkorn left Uniqlo at the end of August to join another company."
"Until further notice, Takao Kuwahara, Uniqlo Europe COO, has taken over Berndt Hauptkorn's responsibilities."
Before joining Uniqlo, Hauptkorn was chief executive of luxury brand Bally, where he implemented a turnaround strategy and founding chief executive of Labellux, a hedge fund owning a portfolio of brands.
He has also worked as principal of management consultancy Boston Consulting Group and was founder of brand agency Ahead Marketing Kommunikation.
Hauptkorn leaves Uniqlo to join Chanel as president of Europe, including the Middle East and will oversee all Chanel's divisions including retail, wholesale, fashion, accessories, watches and beauty. He will be based in Paris.
In its last trading update in July, Fast Retailing said profits for Uniqlo's Europe division had declined in the third quarter of its current financial year.
The retailer blamed this on the refurbishment and expansion of its global flagship on London's Oxford Street, which is set to re-open by the end of this year. Uniqlo has previously said the new store will showcase new technologies and innovative designs.
Owner Fast Retailing revealed a 47% jump in pre-tax profits to ¥210.2bn (£1.11bn) for the nine months ending May 31 2015. The group expects to make an operating profit of ¥200bn (£1.09bn) in the year to August on sales of ¥1.65 trillion (£8.9bn).