Target has revealed its 2013 security breach, which compromised customer data, has cost the business $162m (£105m).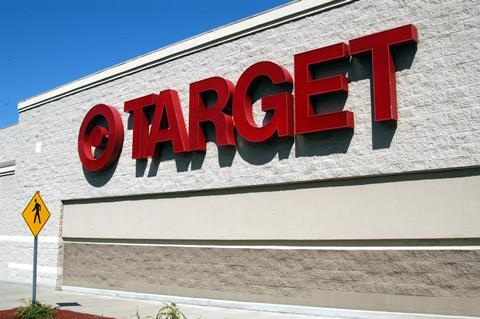 Following the data breach at the end of 2013 in which hackers gained access to its database of 70 million customers, the retailer had to pay breach-related expenses of $4m (£2.6m) in the last quarter of 2013 and $145m (£94m) in 2014.
After the breach, Target determined that shopper information including names, mailing addresses, phone numbers and email addresses – completely separate from the payment card data – were also stolen.
The costs were outlined in the company's 2014 full-year financial results.
The retailer reported sales in its fourth quarter of 2014 increased 3.8% compared with the previous year, while full-year sales increased by 1.3%. Online sales accounted for 0.9% of the fourth quarter sales, and 0.7% of full-year sales.
"We're pleased with our fourth-quarter financial results, which were driven by better-than-expected sales and particularly strong performance in our signature categories – style, baby, kids and wellness," said Brian Cornell, chairman and chief executive officer of Target Corporation.
"We're seeing early momentum in our efforts to transform Target, and our team is entering the new fiscal year with a singular focus on continuing to differentiate our merchandise assortment and shopping experience while controlling costs by reducing complexity and simplifying the way we work.
"We're confident that these efforts will allow us to grow our earnings while returning cash to our shareholders in 2015 and beyond, driving improvements in Target's return on invested capital and creating long-term value for our shareholders."