The best of global retail was celebrated last night at the World Retail Awards, held at the World Retail Congress (WRC) in Amsterdam.
The Isidoro Alvarez Lifetime Achievement Medal – named after the legendary former leader of El Corte Ingles – went to Paul Kelly, managing director of Wittington Property Investments, for the outstanding contribution to retailing he has made during a career at legendary department store group Selfridges, where he was chief executive before taking up his present role.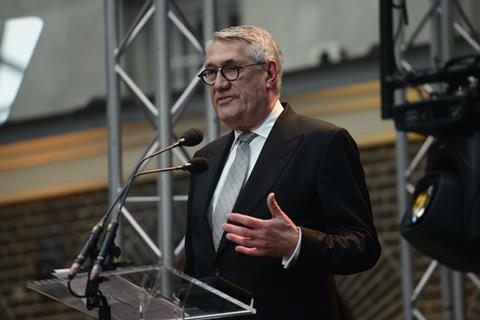 Kelly said: "To be recognised in the name of a giant of global retailing such as Isidoro is something that makes me feel extremely grateful for the career I have had so far.
"Throughout my time within Selfridges Group, I have worked with literally thousands of people, across all aspect of the business, all of whom have played a key role in shaping my career. I owe them and [owners] the Weston Family a huge debt in terms of inspiring and motivating me over the course of my working life."
Nike scooped the Retailer of the Year award for its ability to adapt and thrive. The judges said Nike has "maintained authentic and sustainable relationships with its customers, through creativity, effective communication and continued innovation".
WRC chair Ian McGarrigle, said: "This year, we have seen that the retail sector is in a state of flux with many revealing that they are going to need to make some big changes to survive.
"Nike is an outstanding example of a retailer that has been able to sustain customer relationships, while evolving and remaining relevant. This is undoubtedly thanks to a compelling combination of expertly curated products mixed with an unrelenting commitment to the consumer experience."
Walmart International chief executive Judith McKenna was recognised as Woman of the Year.
Selfridges' Kelly and sports giant Nike recognised at World Retail Awards
1

Currently reading

Selfridges' Kelly and sports giant Nike recognised at World Retail Awards

2