The UK is one of the best countries in the world to do business in but its infrastructure is holding it back, according to a new report.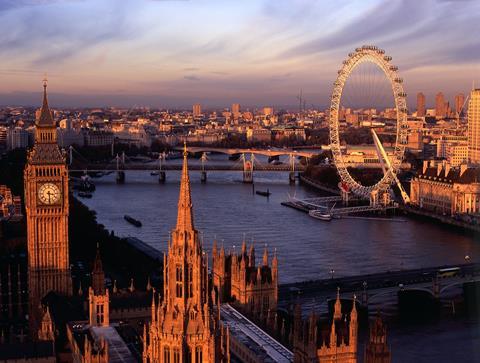 UK named as fifth best country in the world for retailers to thrive
But "ageing" road and rail infrastructure lets Britain down
Hong Kong tops the table as Far Eastern markets dominate
Retailers with stores in Britain enjoy "some of the best operating conditions" across the globe, asset design and consultancy firm Arcadis has found.
The UK came fifth in a list of 50 markets, which were ranked on how easy it was for retailers to thrive within them as part of Arcadis' Retail Operations Index.
Countries were assessed using five categories, including the quality of infrastructure, market demand and the business environment. The ease of starting a new business and the wider economic environment were also taken into account.
According to the report, the UK boasted the best operating conditions in Europe, but failed to make the top three markets in the world because of an ageing infrastructure compared with its international rivals. Arcadis said the UK's "crowded roads and rail network" made it more difficult for retailers to succeed.
Economic climate
But high levels of market demand, access to new technologies, its favourable regulatory environment and an increasingly confident economic climate were identified by Arcadis as the key factors behind the UK's fifth position.
Hong Kong topped the list after ranking highly for its infrastructure, business environment, economic environment and ease of getting up and running. Singapore, the US and Japan also finished ahead of the UK, as Far Eastern markets dominated the top spots.
Three other European markets made the top 10, with Germany coming seventh ahead of the Netherlands and Sweden, which finished ninth and 10th respectively.
Despite its status as a global economic superpower, China ranked 27th in the list because of difficulties in doing business there, challenges faced by "poor infrastructure quality in lower-tier cities" and "tighter regulations" impacting those operating within the country.
UK 'playing catch-up'
Arcadis UK head of retail Kevin Chrisp said: "It's encouraging to see the UK place so highly in our first Retail Operations Index, leading every country in Europe as the best place for retailers to thrive. However, there's more to be done if Britain is to claim one of the top spots in next year's index.
"The UK is worryingly behind the curve when it comes to connectivity and bandwidth"

Kevin Chrisp, Arcadis
"As a priority, we need to work harder to capitalise on the natural evolution of the market as it begins to reinvent itself towards the online consumer. There's no doubt that our thriving tech scene is a huge asset, allowing retailers to enhance their multichannel offerings and create online experiences for their customers in-store.
"But we're still playing catch-up with operators who are matching this with strong delivery infrastructure – particularly Far Eastern markets. The UK is also worryingly behind the curve when it comes to connectivity and bandwidth, only just keeping pace with increasing consumer demand, when we should be leading the way.
"Improvements to UK infrastructure will also be key to elevating our operating conditions in the long term. Some of our existing infrastructure – such as the crowded roads in the Southeast – remains in particularly poor condition.
"As such, we now need to look to the Government for a clearer infrastructure investment strategy, which will ensure we don't lose out to other markets in the future."