Television channel Nickelodeon is launching a flagship store in London as part of a store roll-out plan that will see it introduce outlets across five continents.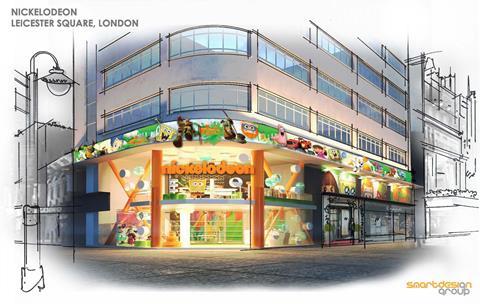 The London store is set to open in the second quarter of 2015 and will be spread across a number of levels at No 1 Leicester Square.
Interactive in-store features are designed to showcase a number of Nickelodeon's shows, including Teenage Mutant Ninja Turtles, Dora the Explorer and SpongeBob Square Pants.
Nickelodeon Viacom consumer products EVP Ron Johnson said: "Leicester Square is one of the best known tourism destinations in one of the greatest cities in the world and is an absolutely ideal location for an iconic brand like Nickelodeon."
Nickelodeon is working with Entertainment Retail Enterprises to launch the London store and the two companies have already collaborated to open a store in Panama and Riyadh in 2014.
Another store is due to launch in Jeddah by the end of 2014 as Nickelodeon aims to have stores across five continents.
Entertainment Retail Enterprises chief executive Tina Calvo said: "We're looking forward to building on our success to date with flagship stores, mall stores and other retail solutions in key global markets."