Dutch DIY chain Maxeda is rolling out more than 1,300 till systems which integrate video technology in order to push promotions.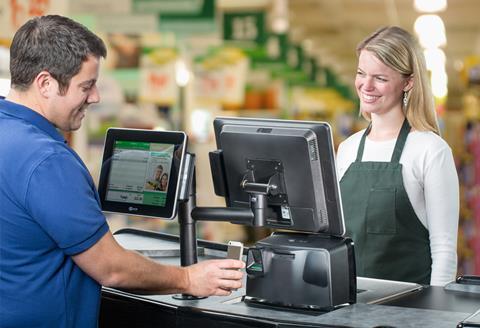 The retailer hopes to improve customer experience across its 370 stores in Benelux by using the technology, which is supplied by NCR.
The system will be rolled out across its Brico, Plan It and Praxis chains in the region.
As well as processing transactions, the new PoS technology will simultaneously run marketing videos and special offers on customer-facing screens to drive sales.
Two screens – one for the employee and one for the customer – are intended to speed up transactions and upsell products.
The 15-inch NCR RealPOS XR7 PoS will allow the retailer to implement its 'scan and smile' strategy, aimed at encouraging employees to spend more time engaging with customers.
"Our customers demand the best possible experience when they shop with us," said Peter de Greef, chief information officer at Maxeda DIY Group.

"To achieve this we have aligned our 'scan and smile' strategy with the most innovative technology, located in stores that are well designed for superior shopping experiences. NCR's RealPOS XR7 is easy to use for our employees and easy to maintain for our IT teams, making the solution a valuable addition to our stores."