In May department store Macy's said it would test the waters in China by acquiring a $15m (£9.5m) stake in online retailer VIPStore, or Jiapin as it is now known on its website.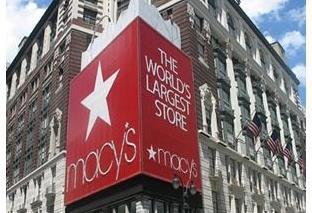 The initiative follows fellow department store retailer Neiman Marcus, which in March invested $28m (£18m) in a stake in Chinese flash Sales site Glamour Sales.
In the past five years, ecommerce has grown enormously in China. In 2011, Chinese consumers spent more than CNY780bn (£75.8bn) online, up 66% from 2010. That accounts for less than 3% of total retail sales in the country, which means there is strong potential for further growth. Indeed, online shopping is likely to grow to about 7% of total retail sales by 2015.
A large number of ecommerce companies have emerged and prospered in China. They include 360buy, founded in 2004 and now the largest online electricals retailer in the country with 2011 sales of more than CNY30bn (£2.9bn), and Yihaodian, the largest online grocery retailer in China with 2011 sales of CNY2.7bn (£273.5m), acquired by Walmart in 2012.
However, there are also many smaller companies that target a wealthy shopper niche. These retailers do not heavily invest in supply chain but focus on the variety of offer and high margins. Among them are online luxury etailers, including Jiapin.
Locally operated online sites are attractive to consumers in China because there are still many shoppers that buy directly from foreign websites, incurring fairly high delivery costs and long waiting times. If the product range for local sites can be expanded, then such sites can benefit from extra sales and this is where Macy's has stepped in with its venture with Jiapin.
By investing in Jiapin, Macy's can quickly establish a presence through a well-known online shop with large and growing traffic and established delivery system. The acquisition has also been made at relatively small cost and at a low risk as there is no need for the company to invest in a Chinese-scripted site.
For the Chinese clothing market, Macy's investment signals the likelihood of ever-growing competition from US and European companies in the market. Local start-ups specialising in online luxury are likely to shut down as only those that have the financial muscle of retailers such as Macy's and Neiman Marcus behind them will survive. Indeed, NetEase – a popular, local luxury ecommerce site – had to close down after less than a year.
Isabel Cavill, senior retail analyst, Planet Retail. For more information contact us on:
Tel: +44 (0)20 7728 5600
Email: info@planetretail.net