South Korean retail giant Lotte Shopping has ended months of speculation and announced its intention to acquire a controlling 65.25% stake in the nation's largest electronics specialist retailer, Hi-Mart.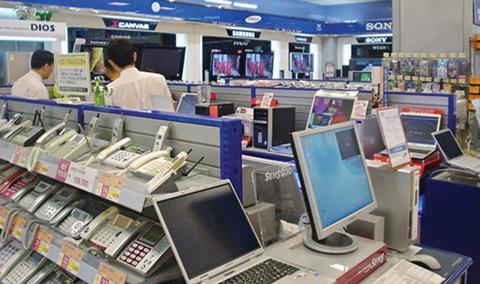 The deal is likely to open up a new battle in South Korean retail and force a reaction from Lotte Shopping's major rivals – Tesco and E-mart.
The controlling stake first became available in December 2011 when a consortium, led by Eugene Group, announced its intention to sell. Earlier this month, private equity firm MBK was surprisingly chosen as the preferred bidder, but was rejected because shareholders believed that synergies for Hi-Mart would be less than if it was integrated with a fellow retailer.
From the retail side, Tesco, GS Retail, Lotte Shopping and E-mart were all thought to be interested. As opportunities for growth in the Korean hypermarket sector become more limited, the main players are all exploring new avenues for growth.
Last year, E-mart, the leading hypermarket operator, launched Matrix, its consumer electronics format located within an E-mart- anchored shopping centre. The intention is to open up standalone stores in the future. Not to be left behind, Lotte Shopping has expanded its electronics offering with the launch of Digital Park –
it has 12 stores at present. Digital Park areas in Lotte Mart hypermarkets have between twice and four times the floor space of the standard home electronics sections and roughly double the SKUs.
The acquisition of the Hi-Mart stake can therefore be seen as an escalation of this battle and will strengthen Lotte Shopping's hand. Hi-Mart is the largest electronics specialist in the country, with 310 stores, and has ambitious expansion plans of its own.
It intends to operate about 500 stores by 2020 and to move overseas – Indonesia is a likely target. As well as opening growth opportunities with the Hi-Mart chain, Lotte Shopping is expected to integrate the brand and its expertise in further improving its electronics departments in its existing hypermarkets.
With Lotte Shopping now gaining the upper hand, its rivals are unlikely to rest. Retailers such as E-mart and Tesco will aim to strengthen their own presence in the electronics category. Improving their in-store departments will be necessary, but these players are also likely to consider acquiring specialist electronics players themselves.
For more information contact us on:
Tel: +44 (0)20 7728 5600.
mail: info@planetretail.net