US supermarket chain Kroger has posted a 21% earnings rise in its latest quarterly results, beating analyst forecasts for the third quarter in a row.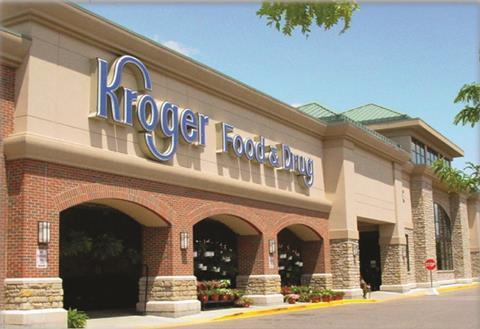 Profits hit $362m (£231m) in the three months to November 8, up by $63m (£40m) from the same period the year before.
Total revenue, including fuel, rose by 11.2% to $25bn (£16bn) in the quarter. Sales excluding fuel were up 13.7%.
The retailer's third-quarter per share profit performance of 73 cents exceeded analysts' predictions. In a poll by Thomson Reuters, analysts predicted per-share earnings of 61 cents, and forecast total revenue at $24.83bn.
The company has raised its own predictions for its full-year share performance, forecasting per-share earnings of between $3.32 and $3.36 compared with its previous estimation of between $3.22 and $3.28.
Cincinnati-based Kroger is the second-largest food retailer in the US, after Walmart, with more than 2,600 stores across 34 states.
The grocer's continued strong performance is partly down to its acquisition in January of upmarket supermarket chain Harris Teeter.
Kroger acquired 227 Harris Teeter stores, based in and around the Southeast and mid-Atlantic US, as well as Washington DC.
Kroger has also benefitted from investment in its existing store estate, a focus on organic products and a strong loyalty programme.
In August Kroger acquired grocery ecommerce platform Vitacost.com in a bid to increase its online presence.