Target is investing $1bn (£660m) in technology and supply chain in order to ensure the retailer remains competitive in the omnichannel sector.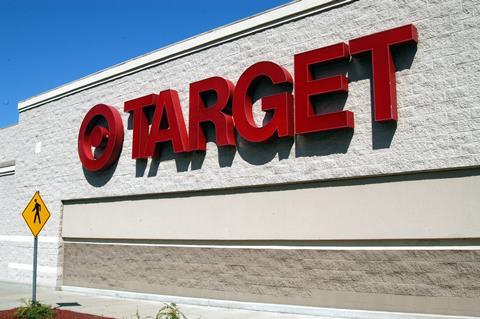 During a meeting with the investor community, Target chairman and chief executive Brian Cornell and the retailer's management team offered a glimpse into the 'Target of tomorrow'. Reaffirming its focus on four key areas (omnichannel; style, baby/kids, and wellness; localisation and personalisation; and flexible formats), management provided a more detailed roadmap for the planned execution.
With respect to omnichannel, Target plans to spend $1bn (£660m) on much-needed technology and supply chain improvements, including the rollout of ship-from-store capabilities to 350 branches this year. That outlay represents about half of the total 2015 capital expenditure budget.
In terms of category prioritisation, work remains under way, but the efforts in the wellness space deserve to be highlighted. The 2015 'Made to Matter' programme is larger and includes the addition of more new and emerging brands. Improvements in merchandising the collection throughout the store and increased shopper awareness of the programme will help Target realise its goal of £1bn in Made to Matter sales this year.
Food concerns
Food, on the other hand, remains a concern. To address the lack of focus in the department, Target will emphasise categories that appeal to young families. The revamp will include more organic, natural and gluten-free products and more local foods. These efforts reflect broader industry trends within the grocery category, and success will rely heavily on Target's ability to differentiate through private and exclusive brands, a dramatically improved in-stock position, and the introduction of a strong merchandising point of view.
With respect to its localisation and personalisation efforts, Target is clearly playing catch-up, despite the likely stockpiles of data from its REDcard programme. So while Target trials a potentially costly new loyalty programme, we can't help but wonder what is preventing the retailer from leveraging its existing data to drive personalised pricing and promotions among its best customers.
Lastly, Target will continue to explore flexible formats. While CityTargets have twice the sales productivity of its typical big-box store format, 2015 planned openings skew heavily toward the much smaller TargetExpress format. Although the procurement of urban real estate for CityTarget is likely more challenging and definitely more expensive, it will take a highly accelerated pace of TargetExpress openings to generate the equivalent sales of a CityTarget location.
To pay for these initiatives, Target aims to realise cost savings of $2bn (£1.32bn) annually over the next two years through operations, technology and process improvements; supply chain and sourcing efficiencies; and corporate restructuring. The restructuring will occur largely at the company's headquarters in Minneapolis, MN, and will result in the elimination of several thousand positions.
Kelly Tackett, research director US, Planet Retail