US supermarket group Kroger has gone through the rumour mill about prospective acquisitions, but is there any truth to the speculation?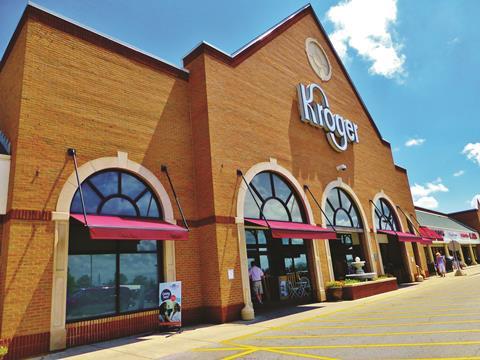 Over the past week, Kroger, the largest US supermarket chain, has been the subject of a couple of widely disseminated rumours about potential acquisitions. We think they are more fiction than fact.
The rumour that has gone viral the most quickly and captured the most attention speculates that Kroger will acquire Bi-Lo, which also owns Florida-based Winn-Dixie. The company owns a total of 830 stores across eight states in the Southeast.
Separately, the Milwaukee media appears to be banking on Kroger purchasing local chain Roundy's, which owns the upmarket Mariano's Fresh Market banner and further extended its reach into the Chicago market last year with the acquisition of a couple of dozen former Dominick's locations.
True, Kroger has repeatedly said it is open to further acquisitions. This is nothing new. At the company's annual meeting last June, Kroger chief executive Rodney McMullen told reporters: "If some merger opportunity came up, in all likelihood we'd look at it. We're always looking to grow." A stock answer if we've ever heard one.
More recently, chief financial officer Mike Schlotman told analysts, "If it's the right set of assets with the right growth opportunity like Harris Teeter was with all the new markets, I don't think we would be precluded from continuing to participate in industry consolidation." Again, more business speak than insight.
Does Kroger have the capacity to make an acquisition? Absolutely. But equally important, does Kroger need an acquisition to continue its winning streak? Absolutely not. It is still absorbing and implementing the best practices from two previous acquisitions last year, Vitacost and Harris Teeter. The key phrase in that sentence is best practices.
Why? Because unlike the Vitacost and Harris Teeter deals, which are helping Kroger forge a strong ecommerce strategy and, in the case of Harris Teeter, learn how to successfully compete with Walmart beyond price, Bi-Lo itself isn't a strong performer and really brings nothing new to the table. Likewise, a Roundy's acquisition also has potential pitfalls. While Mariano's would expand Kroger's upmarket offer (at present confined to its Fresh Fare banner), the core Pick n' Save banner is underperforming and facing increased competitor from Meijer, which is infiltrating the Milwaukee market.
So instead of acquiring a chain that likely will take more than give, at least in the short term, Kroger can continue to invest in the initiatives that are certain to drive long-term growth in sales and margins. Namely, ecommerce and private label.
Kelly Tackett, research director, Planet Retail