Hong Kong-based conglomerate AS Watson has confirmed it is conducting a strategic review of grocery retail business Park n Shop (PnS).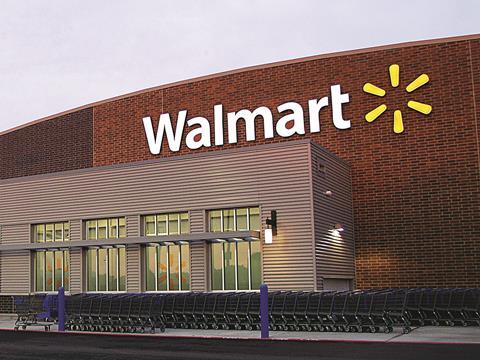 The grocery and drugstore giant said it initiated the review in order to optimise value for shareholders, but group chairman Li Ka-shing is understood to be frustrated by the slow growth of his grocery business. Its home market of Hong Kong is a stagnant near-duopoly and its 'international' operations in mainland China are struggling.
PnS operates 345 stores and is the second-largest grocer in Hong Kong, behind fellow local player Dairy Farm. It also has a handful of stores in Macau and 30 hypermarkets in southern China.
The most likely outcome seems to be that the review will lead to a private sale of the business.
Li appears to be in a hurry to raise cash to support faster growth areas of his business empire and an IPO spin-off of the grocery operation may take too long.
Walmart has emerged as the highest-profile interested party, but despite its financial clout and stated desire to bolster its Chinese operations, Planet Retail believes Walmart to be an outside bet if PnS is sold. Although the 30 hypermarkets in southern China may be of strategic interest, the same cannot be said of the core Hong Kong-based supermarket chain. Only if the business is broken up may Walmart enter the game. The timing of the deal is also not ideal for fellow global giants Carrefour and Tesco.
Planet Retail believes China Resource Enterprise (CRE), at present subject to a joint venture tie-up with Tesco, is the most likely candidate to acquire the business. CRE entered the Hong Kong retail market in 1999 and has since built a sizeable presence in the local supermarket and convenience fields.
Most PnS stores on the mainland are in Guangdong province, which is also CRE's main home market. CRE may want to consolidate its position in such an affluent market, if the price is right.
The second most likely option is Aeon. At present occupying fifth place in the Hong Kong grocery market, the group could view the larger PnS superstores as a once in a lifetime opportunity to boost its presence in the territory.
The elephant in the room is PnS's main Hong Kong rival and local market leader Dairy Farm's Wellcome grocery operation. Despite the duopolistic conditions that exist in modern grocery retail in the territory, a 'Supergroup' acquisition cannot be totally ruled out.
Stephen Springham, senior retail analyst, Planet Retail.
For more information contact us on:
Tel: +44 (0)20 7715 6000
Email: info@planetretail.net