Global colossus Walmart has unexpectedly lowered profit expectations for its final quarter.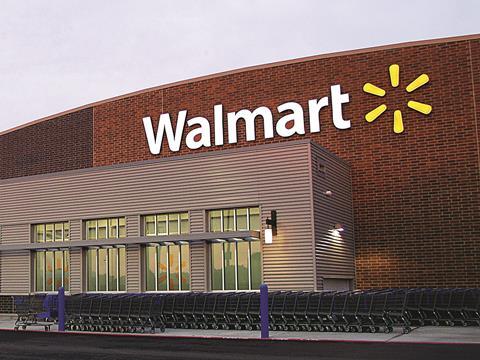 Global colossus Walmart has unexpectedly lowered profit expectations for its final quarter. The announcement came out of the blue for many, as the retail giant had a decent holiday season.
Walmart said that underlying earnings per share for the fourth quarter of fiscal 2014 will be at or slightly below the low end of its range of $1.60 to $1.70 (£0.98 to £1.04).
The weakness in the quarter, which ended on January 31, is also likely to be a drag on the year. The company is expected to report fourth-quarter and full-year earnings on February 20.
The retailer has listed several reasons for why its performance has been dented. It noted that the impact from reductions to the federal Supplemental Nutrition Assistance Program (Snap), or food stamps, was greater than expected.
Billions of dollars were cut from the programme last year, which ultimately left Walmart customers who receive food stamps with less money to spend, thus impacting sales.
Low-income customers represent a significant proportion of Walmart's shopper base and, forced to tighten spend, consumers are cutting back.
What's even more of a threat for Walmart is that many consumers are now opting to shop in discount and fixed-price stores. In addition, the tough winter affected the retail environment in the US. The severe weather forced many stores to close and consumers to stay in.
However, the biggest shock was the slowing performance of Sam's Club, which has been a very stable banner for Walmart.
The retailer warned the wholesale warehouse club's comps in the fourth quarter would be "slightly negative", against previous guidance of growth of 0% to 2%. This is a major setback for the business and as a result one outlet is to close and Sam's Club will undergo widespread restructuring, including cutting 2,300 employees.
Internationally, Walmart also faced a challenging period, although many of these factors had already been identified. Noticeably 50 outlets in Brazil and China closed because of underperformance.
It is likely more details will be announced in its end-of-year report. Going forward, Walmart will aim to get its performance back on track, and it will likely do this through extensive cutbacks.
In addition, Walmart needs to up its game to become attractive and remain competitive in the retail environment, especially among low-income consumers.