Fast Retailing's president and chairman Tadashi Yanai has topped US magazine Forbes' 2013 list of the 50 wealthiest people in Japan.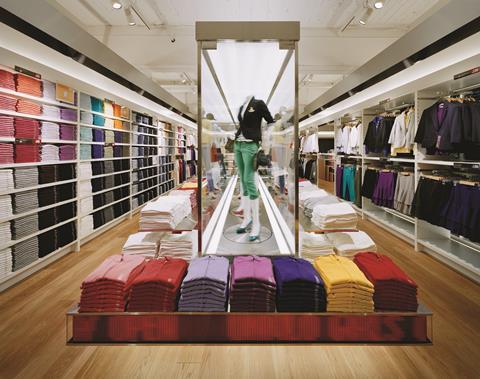 Yanai's assets have increased by 46% to $15.5bn (£10.12bn) as a result of the company's overseas expansion of its Uniqlo clothing brand.
Yanai's accumulated wealth results from an ambitious strategy to turn Fast Retailing into a $50bn (£31bn) business by 2020, a goal that will more than quadruple the retailer's net revenue of $11.64bn (£7.6bn) for financial year 2012.
As part of this plan, Fast Retailing's boss envisages opening 1,000 stores in the US and the same number for China.
However, in the US the company operates just six Uniqlo stores at present. That raises questions about whether the growth can be achieved in such a short timeframe.
The retailer has failed in the past to make an impact in the US - opening its first store in New Jersey in 2005 and subsequently closing it in 2007.
Although Yanai's targets might seem to be an attempt to grab headlines as part of a bid to build brand awareness, the retailer seems to have learnt its lesson from past experience in the US.
New Uniqlo stores are only opening in high-footfall and high-profile areas in all new markets and are being supported by pop-ups, local bloggers and celebrities.
As 2020 approaches it seems more likely that Yanai's business will usurp Gap as the world's third largest clothing company.
While Yanai might not yet represent a challenge to Amancio Ortega, the owner of the world's largest clothing retailer Inditex, Fast Retailing can draw strength from the differentiation of Uniqlo from other fast fashion players. Yanai believes in running a fashion business that resembles more a technology company than a trend-led clothing business.
Offering consumers quality and value rather than a quick response to changing styles, the company uses long development cycles for its Uniqlo products so that it can test new hi-tech materials, such as those created with partner company Toray for thermal ranges including Heat Tech.
Uniqlo's formula might not suit everyone's style but its focus on basics with fabrics that offer something different from the mainstream might give competitors a run for their money.
However, this is a very long-term prospect. Uniqlo has a lot of work to do to become a top retailer in markets outside Japan.
Isabel Cavill, senior retail analyst, Planet Retail.
For more information contact us on:
Tel: +44 (0)20 7715 6000
Email: info@planetretail.net