These days the retail press is full of stories about new concept stores for the leading discount store operators Aldi and Lidl.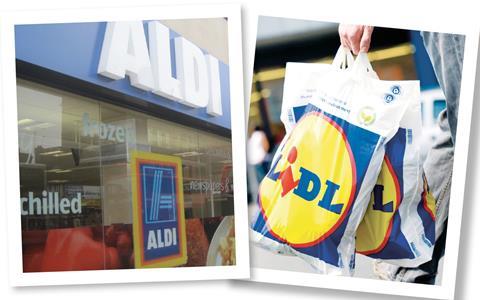 As both are currently attempting a more supermarket-like formula, they are both experimenting with new features and designs across Europe to support a renewed perception of their respective brands.
A new Lidl standard in Verona
Lidl's latest concept currently being tested in Verona, Italy, is reportedly to become the new status quo. The focus in these stores is on enhanced service and better working conditions.
The stores are equipped with two 'social rooms' for employees and one training room. There is also a restroom with baby-changing facilities. The cash desk has been expanded to ensure customers have more time to pack their bags.
Lidl France matching Monoprix and Migros
In Paris, Lidl has just opened a refurbished 10,548 sq ft store in a grey design very similar to the colours used in Verona. In France, the discounter said it intends to become a specialist for high-quality private labels with a concept similar to Casino's Monoprix and Swiss retailer Migros. The aim is to raise market share from 5% to 8% within the next five years.
New Aldi concept spotted in southern Germany
Lidl has clearly been the forerunner of this new 'supermarketisation' approach, but it is also establishing a new standard for the entire discount channel. News has emerged that Aldi Süd in Germany has opened two pilot stores that suggest it is looking to emulate its competitor to some degree.
Lidl's arch-rival has included a customer rest room comparable to Lidl's Verona concept. But, in contrast to the Schwarz Group banner, Aldi is also introducing significant deployment of digital merchandising in these latest outlets. As part of a push on instore services, it has also introduced coffee machines in the checkout zone.
Why?
The new elements and increased investments in customer service are not only tools to create higher footfall and lure new shoppers into their stores, but also ways of catering to a more demanding clientele.
As the full-range competition has embraced instore services in an attempt to differentiate from the value players, they have also created new shopper demands. Discounters have to adapt as it has become more challenging for them to rely merely on expansion via new store openings in their respective regions.