Lidl is pondering a market entry in the US. The Schwarz Group-owned discounter has tasked its Irish managers Kenneth McGrath and Kevin Proctor to do a feasibility and efficiency analysis for such a venture.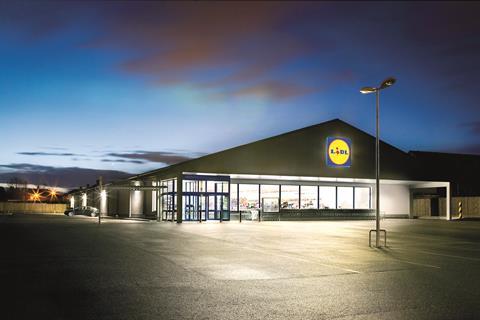 The investigation should be completed by the end of 2014 or early 2015.
Germany's Lidl, with 10,000 stores across Europe, has long been known to be eyeing the 'land of opportunity'.
Having overtaken its domestic arch-rival Aldi in Europe, the decision is a clear sign the retailer feels the need to scope out new markets to secure long-term growth. Lidl has also examined possible moves into Russia, Turkey, Brazil and Asia, but preferred the US thanks to greater legal certainties as well as political stability.
The initial focus of Lidl's interest will be the East Coast. A move into the US would allow the retailer to diversify its portfolio, which is spread across numerous troubled European economies, and help it to benefit from a more favourable US outlook.
As for investments, Schwarz Group will not have to bulk up its funds of E3bn (£2.55bn) to finance a possible market entry, but will have to shift financial resources over from Europe.
Similarly to the UK, the US shopper environment is ripe for discounting, a channel that is no longer considered 'alternative'. Besides Aldi and SuperValu's Save-A-Lot there is no significant direct competitor in the limited-assortment grocery arena. However, competition is heating up in the small-box space, including Walmart's Express and dollar stores.
This will make location selection more difficult for the retailer. Nonetheless, we expect Lidl to prefer organic expansion over acquisitions.
While competitor Aldi has sometimes been criticised for being too hesitant when it comes to expansion in Europe, its long presence in the US - since 1976 - has provided it with a clear advantage. The most challenging task for Lidl will be to build up its product range. In established discount regions, it may simply imitate the range of Aldi to get up and running. But it will have to build its supplier base from scratch - product features, pack sizes, legal requirements, etc are all completely different.
Lidl's system of copying and pasting its proven concept from one country to the next, as it has successfully done in the harmonised European market, will not work in the US. This would definitely mean a completely new beginning for the retailer.
Matthias Queck, research director, Planet Retail.
For more information contact us on:
Tel: +44 (0)20 7715 6000
Email: info@planetretail.net