On the back of another quarter of solid trading, US supermarket giant Kroger has added colour to its various investment initiatives.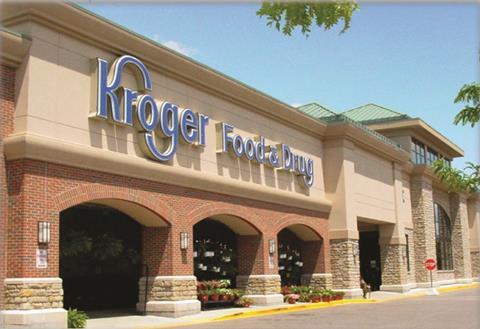 This includes increased capex on digital communications and greater emphasis on value-conscious shoppers.
Marking 38 consecutive quarters of same-store sales growth, Kroger reported a rise, excluding fuel, of 3.3% in the
first quarter of 2013. The retailer is on track to deliver on its expectation of 2.5% to 3.5% identical sales growth, excluding fuel, in fiscal 2013.
At its investor conference towards the end of 2012, Kroger identified five key areas of focus for 2013 and beyond.
Three of them - improving the core business, in-filling existing markets and expanding into new markets - focus on the existing supermarket business. However, there is increasing evidence of activity on the other two, namely digital communication and focus on value-conscious consumers.
Kroger is accelerating its multichannel marketing efforts and using digital and social media as a means of staying connected with tech-savvy shoppers. An electronic version of the retailer's best-in-class loyalty card is central to this initiative. Kroger's latest mobile app, launched in May, allows shoppers to use their smartphones as electronic loyalty cards - 96% of Kroger shoppers are already signed up to the existing loyalty card scheme.
In terms of value-conscious customers, Ruler Foods is a discount grocery format that Kroger has been quietly testing in America's Midwest. The no-frills format offers a limited assortment of basic grocery, meat, produce and frozen foods in a small-box store averaging 20,000 sq ft. The assortment usually includes only one or two choices of an item and is predominantly private label. Kroger or Kroger Value brands comprise about 80% of the assortment.
If successful, Ruler Foods will undoubtedly be rolled out more widely. It could prove a viable cog in Kroger's multi-format portfolio.
Moreover, a move into downtown areas could also be on the horizon for the core Kroger chain.
The retailer is known to be evaluating several new 'incubation ideas' for urban locations. But with a host of retailers - dollar stores, drugstores, Walmart, Target - eyeing the urban space, Kroger wouldn't be alone in this arena and would have to move swiftly or risk losing ground in the urban land rush.
Stephen Springham, senior retail analyst, Planet Retail.
For more information contact us on:
Tel: +44 (0)20 7715 6000
Email: info@planetretail.net