Inditex president Pablo Isla revealed last week that it will not be expanding internationally at the same pace as in recent years.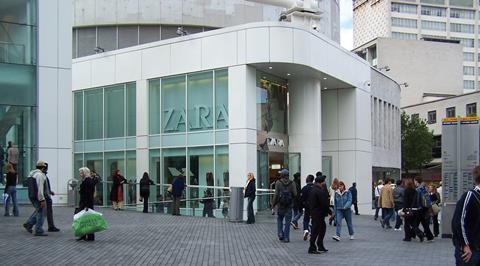 In fact, the group has no plans to enter any new markets during 2013, and will instead focus on expansion in existing markets and opening ecommerce sites.
The expansion slowdown comes despite a 22% rise in net profit for 2012 to E2.3bn (£1.97bn). Sales increased 16% to E15.9bn (£13.6bn), while like-for-likes were up 6%.
Inditex, which has a network of 6,009 stores worldwide, operates in 86 countries on five continents and its brands include Massimo Dutti, Bershka and Pull & Bear. It opened 482 shops last year, and opened in five new markets: Armenia, Bosnia-Herzegovina, Ecuador, Georgia and Macedonia.
While on the face of it not opening in new markets may seem like a change of gear for Inditex, behind the scenes the company will be as busy as ever in 2013. In fact, capital expenditure for the 2013 financial year is expected to be about E1.25bn (£1.07bn), driven mainly by the addition of new retail space. The company operates eight different brands and each year introduces more of these to the markets where it is present, so this year should see more brands launched in more markets.
Secondly, the retailer is also likely to continue to buy out its partners in joint ventures and franchise partnerships, a strategy that it regularly employs internationally. Already this year, the company reached an agreement to purchase and therefore directly manage the Zara franchise operated by the Stockmann Group in Finland. Again, more of the same is likely to be seen this year.
Finally, online will be developed further this year. Over 2012, the company continued to expand its online network, reaching 23 markets, with recent launches including Zara sites in China in 2012 and Canada in 2013. Zara plans to begin selling online in the Russian Federation in the autumn/winter season and there are already forecasts that Inditex's online business will exceed the half-billion mark this year.
At present accounting for around 2.5% of all sales, Inditex's late foray into the online arena is likely to pay off quite quickly, because the Zara brand and its fast-fashion product offering has become such a high street force to be reckoned with.
Isabel Cavill, senior analyst, Planet Retail.
For more information contact us on:
Tel: +44 (0)20 7715 6000
Email: info@planetretail.net