After reporting sales rose 21% last year to CNY5.4bn (£527.1m), Colin Renwick, deputy retail manager of Ikea China, said that the country will be one of Ikea's best-performing global locations of fiscal 2012.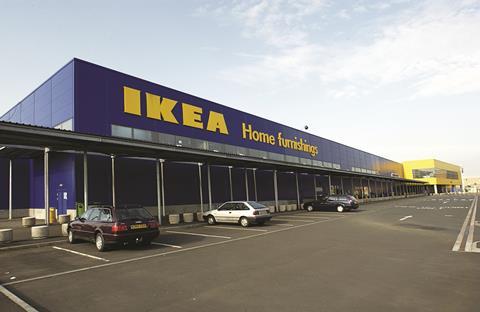 That said, it still has some way to go before reaching the top spot among Ikea's market portfolio. But the retailer has said that in order to serve demand, it plans to open at least three stores annually over the next few years.
Despite having just 11 shops in the country, Ikea attracted more than 45 million visitors during the year, the highest among all of its global operations and up by 21% on the previous year.
Although Ikea is extremely popular among the Chinese, discretionary spending by the vast majority of the population is still very low. However, as household incomes continue their rising trend, China will become Ikea's largest market within 15 to 20 years. In the meantime, the retailer is creating a buzz as many visitors stop by to try out products and relax in the in-store cafes.
As the retailer deepens its knowledge of the market, it has realised a need to offer lower prices to attract new customers. For the new fiscal year, Ikea will launch 1,667 new products in China, and lower the prices of 294 existing items. Ikea China trading area manager Peter Wisbeck explained the retailer was able to achieve this as a result of "close co-operation between Ikea and our local supplier on innovation".
However, the retailer is facing accusations of exploitation from former local contract manufacturers. According to a recent press report, more than 10 Chinese suppliers have had to break off their partnerships with Ikea in recent months, seeking instead to develop private labels for supermarkets, while other factories face closure.
One former supplier has decided to create its own brand, JaYiMei, and has opened its first standalone store selling very similar merchandise to Ikea.
As the group's presence expands, Ikea needs to balance its commitment to lower prices with ensuring that its treatment of suppliers does not become a wider issue.
Ikea usually offers low-interest loans for its suppliers to solve capital problems, but the prerequisite is that the suppliers have to offer Ikea low prices.
Many suppliers built factories using the co-operation model but could not cover their production costs later.
For more information contact us on:
Tel: +44 (0)20 7728 5600.
Email: info@planetretail.net